Healers Gold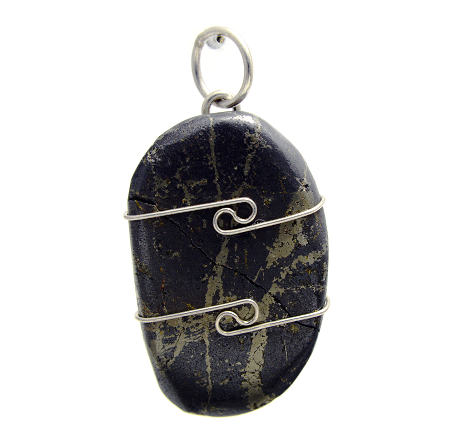 Healers Gold has meaning and properties to heal negative energy. It is a gemstone specialized for healing as the name suggests. It is highly appreciated by professional therapists and healers. If you are involved in work to heal people, please try it by all means. It is also popular with medical experts and counselors.
---
Healers Gold is a gemstone that activates energy in the body. It becomes a receiver to take in positive energy. It will raise the energy level and show great power. From power up (offence) to healing (defense), it is a gemstone that will support you totally.
---
Healers Gold has meaning and properties to encourage the owner to become independent. Powerful and positive energy will enhance the owner's will. You gain the strength to open the future with your own power. It is recommended when you want to improve indecision and dependence.
---
Healers Gold has meaning and properties to calm human relations. It is a gemstone that eliminates mutual distrust and rejection from each other. The conflict of opinion crash does not produce very good results. Healers Gold is used for the purpose of practicing "winning without fighting". It will be useful for negotiations and persuasion as well.
---
Healers Gold is a rare stone with a small amount of distribution. It is sold by "Heaven & Earth, LLC". Otherwise, others are called "Matrix Pyrite", so please don't make a mistake. We recommend you to purchase at a dealer where a warranty card is offered. Other than that, the possibility of fakes will increase. The less cheap Healers Gold is not safe. Prices differ greatly between Healers Gold and Matrix Pyrite.
---
Healers Gold is a gemstone with gold color mixed in black. It combines gemstones called "Pyrite" and "Magnetite". The unique metallic luster is very beautiful. Mainly bracelet type is on sale.
---
Healers Gold has meaning and properties to encourage the owner's growth. It is popular as a gemstone to speed up the absorption of knowledge. It is used for purposes such as to speed up the flowering of talent. It is recommended for those who need expert knowledge.
---
Healers Gold has a meaning and properties to enrich the owner's life. It is a gemstone that gives you the opportunity and environment necessary for success. Even if you have a seed of success, you will not grow up without planting the seeds. If you say, 'I have abilities but the opportunity is poor', please try the power of Healers Gold. You will get support to gain great success.
Chakra Chart of Healers Gold
9th Heaven Chakra
[God]

8th Air Chakra
[Cloud]

7th Crown Chakra
[Soul]

6th Third Eye Chakra
[Wisdom]

5th Throat Chakra
[Voice]

4th Heart Chakra
[Love]

Healers Gold
[Light] Productivity

2nd Sacral Chakra
[Guts]

1st Root Chakra
[Life]

0th Earth Chakra
[Person]
Author Hayasaka Yoshino

Hayasaka Yoshino is a stone healer that usually works in Tokyo area, Japan. Yoshino is also famous as a fortune teller and seen over 10,000 people. "Fortune-telling counseling", which finds out the best gemstone for the client, received a high reputation. Representative director of LWE Co., Ltd.
Other Gemstone Recommendation