Maifan Stone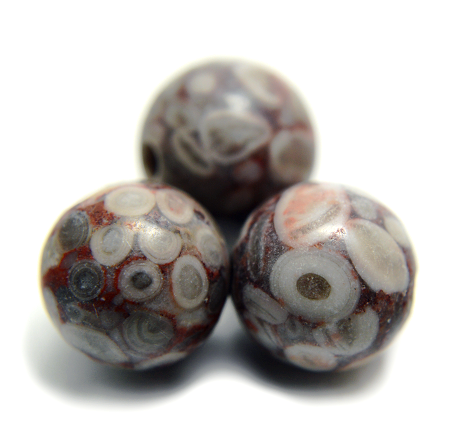 Maifan Stone is a gemstone that has meaning and properties to enhance health luck. It has been used as an amulet keeping youth since the ancient times. It is also popular as a guardian stone to maintain a healthy spirit. It will be useful when you want to continue your activity on active service.
---
Maifan Stone has a meaning and properties to get out of the dilemma of life. It has been believed to return you to the original peaceful life. Please use it when your luck is not stable. It is a gemstone that will show you the way to the ideal future.
---
Maifan Stone has been used for therapeutic purposes in ancient China. It is also known as a traditional Chinese medicine gemstone. From such backgrounds, it came to be called "an amulet for improving health luck". It is still popular as a guardian stone that still keeps a strong healing ability. It is supported as an amulet for recovering from a weakened state.
---
Maifan Stone has a meaning and properties to discharge negative energy. It is a gemstone to enhance energy metabolism. After discharging negative energy outside, it makes the condition which positive energy easily to enter in. It is also recommended when you want to eliminate the stagnation of luck. It can be said to be a gemstone to regain a good flow.
---
Maifan Stone is a gemstone with brown to gray. There are unique patterns on the surface. This name was attached because it was told that "it looks like barley rice ". It is as high quality as the pattern looks beautiful.
---
Maifan Stone is a gemstone which is also used for washing water, etc. A lot of washing goods of aquarium are sold, too. When searching for Maifan Stone, these types of products are displayed numerous. Few types are processed into accessories, but they exist. Bracelet type is sold the most. If you want to directly experience the energy of Maifan Stone, please use it as an accessory.
---
Maifan Stone has the meaning and properties of purifying energy. Because it is a stone that was originally used for purifying water, it can be said that the energy purification capability is high. It's recommended for people who are easily influenced from the surroundings or who are easy to accumulate energy. Please also use it when you have to work in harsh environments. Maifan Stone will keep the owner's best condition.
---
Maifan Stone is a gemstone that increases the owner's energy amount. In addition to purifying energy, it also adds strength to it. It is an excellent healing stone which can do "exhaust", "purification", "recovery", "invitation" and "reinforcement" of energy. It is an usable gemstone just by holding one.
Chakra Chart of Maifan Stone
9th Heaven Chakra
[God]

Maifan Stone
[Cloud] Application

7th Crown Chakra
[Soul]

6th Third Eye Chakra
[Wisdom]

5th Throat Chakra
[Voice]

4th Heart Chakra
[Love]

3rd Solar Plexus Chakra
[Light]

Maifan Stone
[Guts] execution power

1st Root Chakra
[Life]

0th Earth Chakra
[Person]
Author Hayasaka Yoshino

Hayasaka Yoshino is a stone healer that usually works in Tokyo area, Japan. Yoshino is also famous as a fortune teller and seen over 10,000 people. "Fortune-telling counseling", which finds out the best gemstone for the client, received a high reputation. Representative director of LWE Co., Ltd.
Other Gemstone Recommendation