Black Silica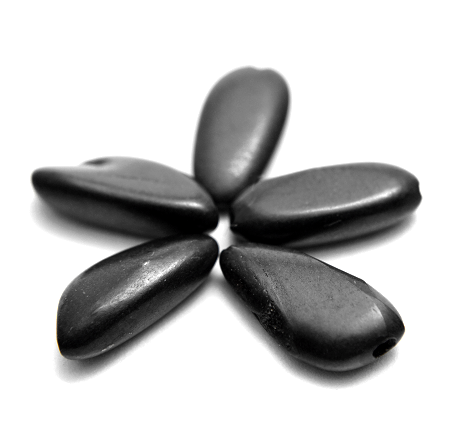 Black Silica has a meaning and properties to improve luck. It is popular as a gemstone attracting miracles. It is passed down that the harder the situation is, the stronger it acts. Please use it when you felt to derail from the direction. Black Silica brings you back to the original peaceful situation. It is also recommended for those who want to restart their lives.
---
Black Silica is a gemstone that has meaning and properties to heal energy. It is said to be a healing stone suitable for neutralizing negative energy. By removing disharmony, ideal energy balance will be realized. When the owner is weak, it is a gemstone that gives him/her vitality. Please also use it when you want to regain your ability to take action.
---
Black Silica is a gemstone to let the owner know the crisis. It has the power to detect harmful "energy", "information", "emotion", etc. as soon as possible. By knowing the crisis in advance, you can easily make measures. Black Silica is useful when you want to maintain a peaceful environment. It is also recommended when you want to reduce energy consumption.
---
Black Silica is a black gemstone as its name. There are different charms from 'Black Onyx' and 'Black Tourmaline' which are famous for black gemstone. It is a valuable presence, and most gemstone shops do not handle it. If you want to use it, please search for dealers with patience. Bracelet type etc. is sold.
---
Black Silica is a gemstone applied to bedrock baths and so on. The raw stone is scraped into a bed. If you are a gemstone fan, it is the bed you want to sleep at once. When it's used in a bedrock bath, you can get warmed up to the core of the body. If you are familiar with healthy goods, you may have heard of it. This is why there are many meaning and properties regarding energy improvement and healing. It can be said that it is the best gemstone for improving health care.
---
Black Silica has a meaning and properties to soothe the mind. It is a gemstone to come in handy when you need a cool judgment. If you are likely to run away because you cannot see the surroundings coolly, please try the power of Black Silica. It is also used for the purpose of preventing being trapped by immediate profits. It is a gemstone to catch things in the long term and lead to success.
---
Black Silica is a gemstone that has meaning and properties to make the idea positive. The energy of the light that lives inside will gently wrap the owner. It is used when you want useful ideas, when you want to increase productivity, etc. It is effective also when you want to believe your success to the end.
Chakra Chart of Black Silica
9th Heaven Chakra
[God]

8th Air Chakra
[Cloud]

7th Crown Chakra
[Soul]

6th Third Eye Chakra
[Wisdom]

5th Throat Chakra
[Voice]

4th Heart Chakra
[Love]

3rd Solar Plexus Chakra
[Light]

2nd Sacral Chakra
[Guts]

1st Root Chakra
[Life]

Black Silica
[Person] Will Power
Author Hayasaka Yoshino

Hayasaka Yoshino is a stone healer that usually works in Tokyo area, Japan. Yoshino is also famous as a fortune teller and seen over 10,000 people. "Fortune-telling counseling", which finds out the best gemstone for the client, received a high reputation. Representative director of LWE Co., Ltd.
Other Gemstone Recommendation