Infinite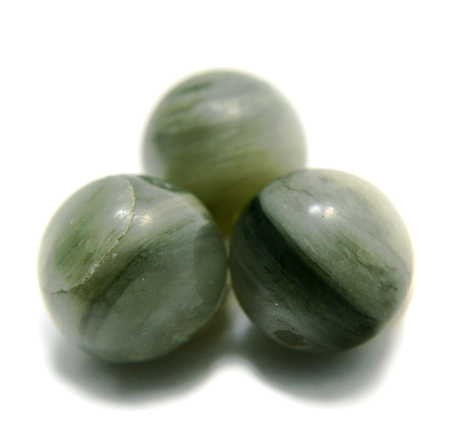 Infinite has the meaning and properties of restoring depleted energy. It is a gemstone given the name of 'Infinite'. It encloses healing energy without withering. It will make you stand up as many times as you want. It is drawing attention as a powerful healing stone.
---
Infinite has the meaning and properties to keep your heart strong. It is a gemstone that keeps the mind filled with energy. It will prevent you from being deceived by negative emotions and information. It makes you hard to get attached to the weakness of your heart. Please use it when the strength of the core is necessary.
---
Infinite has the meaning and properties of raising the level of the soul. It is a gemstone that makes the vessel as a person bigger. When you need a foundation to challenge big things, please try Infinite. You will gain qualification, grabbing great success and good luck.
---
Infinite is a relatively new gemstone discovered in 1996. The main producing area is South Africa, and the output is not much. It is known to some gemstone fans as precious rare stone. Since it is not in most gemstone shops, please find it persistently. Bracelet processed accessories are popular. Because it is a rare stone, the price will be more expensive than the normal gemstone. Please note that dark green Infinite is similar to a gemstone called 'Seraphinite'. Infinite is not available at a low price.
---
Infinite is a type of Serpentine. Because its atmosphere is different from Serpentine which has been confirmed so far, it was given a special name. It is said that dozens of professional healers gathered and have named them. It is a special gemstone, authorized healer official recognition. It can be said that the worth is high even by just that. If you need strong healing energy, please try Infinite once.
---
Infinite has a meaning and properties to enrich affection. It is a gemstone that gently warms the energy of hurting cold love. It will also be called 'stone that received blessings from angels'. It supports people to love and to be loved again.
---
Infinite has a meaning and properties to clarify the mission of life. It is a gemstone that makes the mission given from heaven complete until the end. By determining future direction, it will make it easier to produce great results. It will also prevent your beliefs from being faltered.
Chakra Chart of Infinite
9th Heaven Chakra
[God]

8th Air Chakra
[Cloud]

7th Crown Chakra
[Soul]

6th Third Eye Chakra
[Wisdom]

5th Throat Chakra
[Voice]

Infinite
[Love] Tolerance

3rd Solar Plexus Chakra
[Light]

2nd Sacral Chakra
[Guts]

1st Root Chakra
[Life]

0th Earth Chakra
[Person]
Author Hayasaka Yoshino

Hayasaka Yoshino is a stone healer that usually works in Tokyo area, Japan. Yoshino is also famous as a fortune teller and seen over 10,000 people. "Fortune-telling counseling", which finds out the best gemstone for the client, received a high reputation. Representative director of LWE Co., Ltd.
Other Gemstone Recommendation