Platinum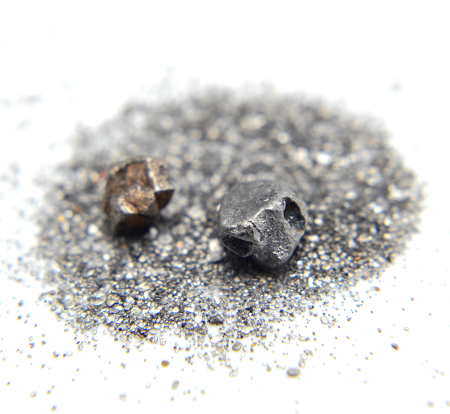 Platinum has meaning and properties of enhancing intuition. This gemstone can let you intuitively determine good choices and bad choices. If you can't find out your answer even by thinking deeply, please try the power of Platinum. It would increase your possibility to reach happiness.
---
Platinum has meaning and properties of enhancing its owner's attractiveness. This gemstone would bloom your extraordinary talent which is difficult to imitate. You would be able to establish the No.1 position. Your powerful talent will be useful to attract many people.
---
Platinum has meaning and properties of making your feelings calm. This gemstone can get rid of fruitless thoughts from your mind. It would reduce stress in your daily life. It is also useful when you want to know a simple answer.
---
Platinum is one kind of rare metals. It is famous as a material for high-class jewelry. Platinum doesn't easily corrode, so it can keep its shine longer. Also, it is used to clean car fumes. Natural Platinum is produced from sand in rivers.
In natural Platinum, several kinds of metals are mixed.
- Iridium (Ir)
- Osmium (Os)
- Palladium (Pd)
- Rhodium (Rh)
- Ruthenium (Ru)
- Iron (Fe)
are often mixed.
Platinum looks similar to a kind of metal called Iridosmine. Iridosmine doesn't contain Platinum. They look very alike, so please be careful.
---
There are 2 types of Platinum available: processed ones for accessories and ore type. You can receive the power of Platinum from either one of them. You might feel stronger energy from ore type. The ore of Platinum is rare in the market and it will be difficult to find one. You would be able to find one in a gemstone shop that is good at ore and mineral specimens. Platinum chains for jewelry will be expensive, but they are much easier to get.
---
Platinum has meaning and properties of overthrowing common sense. This gemstone can generate the flow to revolution. It will be useful when you want to make a radical change to your life. It would give you a chance to make a big success.
---
Platinum has meaning and properties of enhancing mental power. This gemstone will help you resist negative thoughts or feelings. Please use it when you are mentally tired. It will be a good amulet to keep your mind energetic. You would be able to have strong mental power to overcome hardships.

Chakra Chart of Platinum
9th Heaven Chakra
[God]

Platinum
[Cloud] Application

7th Crown Chakra
[Soul]

6th Third Eye Chakra
[Wisdom]

5th Throat Chakra
[Voice]

4th Heart Chakra
[Love]

3rd Solar Plexus Chakra
[Light]

2nd Sacral Chakra
[Guts]

1st Root Chakra
[Life]

0th Earth Chakra
[Person]
Author Hayasaka Yoshino

Hayasaka Yoshino is a stone healer that usually works in Tokyo area, Japan. Yoshino is also famous as a fortune teller and seen over 10,000 people. "Fortune-telling counseling", which finds out the best gemstone for the client, received a high reputation. Representative director of LWE Co., Ltd.
Other Gemstone Recommendation