Dolomite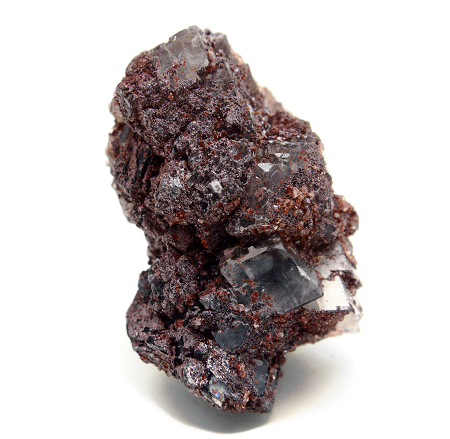 Dolomite has meaning and properties of increasing love energy. This gemstone will give you joy of love and joy to be loved at the same time. It would gently heal your cold heart. This gemstone will heal your loneliness and you would be able to get back fulfilling life. The energy of love will be a hope that leads you to a bright future.
---
Dolomite has meaning and properties of getting back your original brightness. It is a healing gemstone that can heal exhausted heart and mind. It would let you get out from closed world and move again. You can have courage to start making progress again.
---
Dolomite has meaning and properties of enhancing creativity. This gemstone can create totally new and original world. It will be helpful when you want to stop mimicking others. You would be able to create revolutionary work that can surprise people around you. It is also good for people who want to make a breakthrough of limits.
---
Dolomite is a gemstone in a group of Calcite. There are a lot of Calcite in the market, but Dolomite is less in the market. It will be a little difficult to find one. If you want one, please look in specialty shops that are good at Calcite. It would be more certain by just ordering it. The power it has is similar to Calcite. Dolomite contains magnesium (Mg), so the taste of power would change a little. People who like Calcite can have fun by comparing the difference between them.
---
It is fairly easy to get ore or a specimen for Dolomite. It is very rare to be made into accessories. If you want to wear it, you will need to look for it persistently. White is the standard color and there are some pink ones. The price is average, and it is not so difficult to buy one. Since it is rare in the market, please get one before it gets sold out.
---
Dolomite has meaning and properties of improving independency. This gemstone will let you go on your way confidently. It would stop you saying excuses or blaming others. It will also be useful to find out true happiness. True happiness lies ahead of your own decision.
---
Dolomite has meaning and properties of keeping your vitality stable. This gemstone would prevent your energy to drain out. It would also prevent you from losing sustaining power or continuing power. It will support you so that you can accomplish things to the end. If you achieve things, it will also lead you to improve self-confidence. It will be also useful when you want to meet expectations from others.

Chakra Chart of Dolomite
White Dolomite
[God] Creativity

Gray Dolomite
[Cloud] Application

7th Crown Chakra
[Soul]

6th Third Eye Chakra
[Wisdom]

5th Throat Chakra
[Voice]

4th Heart Chakra
[Love]

3rd Solar Plexus Chakra
[Light]

Brown Dolomite
[Guts] execution power

Pink Dolomite
[Beauty] attractiveness

0th Earth Chakra
[Person]
Author Hayasaka Yoshino

Hayasaka Yoshino is a stone healer that usually works in Tokyo area, Japan. Yoshino is also famous as a fortune teller and seen over 10,000 people. "Fortune-telling counseling", which finds out the best gemstone for the client, received a high reputation. Representative director of LWE Co., Ltd.
Other Gemstone Recommendation