Copal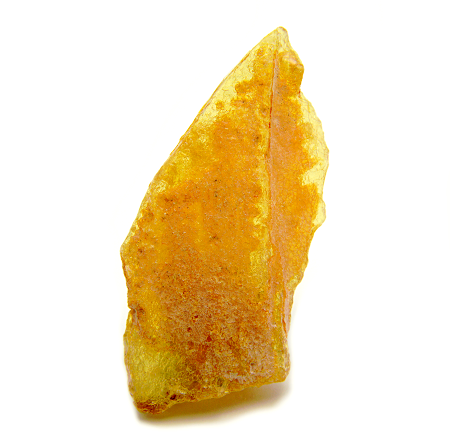 Copal has meaning and properties of making your thinking positive. This gemstone is filled with bright energy of light. It would fulfill your daily satisfaction and happiness at the same time. It is good to use when you need vitality to make progress toward the future.
---
Copal has meaning and properties to heal hurt feelings. This gemstone is full of gentle healing energy. It will keep healing you until you get back your original vitality. It would also prevent you from keeping negative feelings in your mind.
---
Copal has meaning and properties of improving ability to take actions. It will be a useful gemstone to embody good ideas. It would help you create 1 from 0. This gemstone is recommended when you want prosperity and success. It is also good to use when you want to improve an inactive life.
---
Copal is a fossil of natural resin that looks really similar to Amber. It is very confusing, so the differences are listed below.
- Hardness: Amber > Copal
- Specific Gravity (Weight): Amber > Copal
- Time to be Formed: Amber > Copal
- Value: Amber > Copal
These are the main differences.
---
Basically, Amber is harder than Copal, but there are exceptions. It is really confusing because there are some soft Amber and hard Copal. By putting pressure and heat, Copal is made harder and this type is also in the market. Copal made by a chemical reaction is considered as a different gemstone with Amber.
---
Copal is slightly lighter than Amber. When you float them on saline, Copal will float up more than Amber. It takes more than 30 million years for natural resin to become Amber. Copal will take about 100 thousand years to 10 million years. That is why Amber is more valuable.
---
Copal has many other names. Those names are listed below.
- Gedanite: a resin fossil looks similar to Amber
- Mellow Amber: soft Amber
- Brittele Amber: fragile Amber
Other than those, there are different names depending on the place of production.
- Stantienite
- Beckerite
- Glessite
- Copalite
- Chemawinite
- Kauri Gum
---
Copal has meaning and properties of improving stagnant luck flow. This gemstone can change negative flow into positive flow. It can improve various kinds of luck flow from money luck to love luck. It will help you bring back your smile.
---
Copal has meaning and properties of making your imagination flexible. This gemstone can make your ideas free and unconventional. You can perform well in the field of creation and expression. Unique works and services will definitely attract many people.
Chakra Chart of Copal
9th Heaven Chakra
[God]

8th Air Chakra
[Cloud]

7th Crown Chakra
[Soul]

6th Third Eye Chakra
[Wisdom]

5th Throat Chakra
[Voice]

4th Heart Chakra
[Love]

Copal
[Light] Productivity

2nd Sacral Chakra
[Guts]

1st Root Chakra
[Life]

0th Earth Chakra
[Person]
Author Hayasaka Yoshino

Hayasaka Yoshino is a stone healer that usually works in Tokyo area, Japan. Yoshino is also famous as a fortune teller and seen over 10,000 people. "Fortune-telling counseling", which finds out the best gemstone for the client, received a high reputation. Representative director of LWE Co., Ltd.
Other Gemstone Recommendation