Halite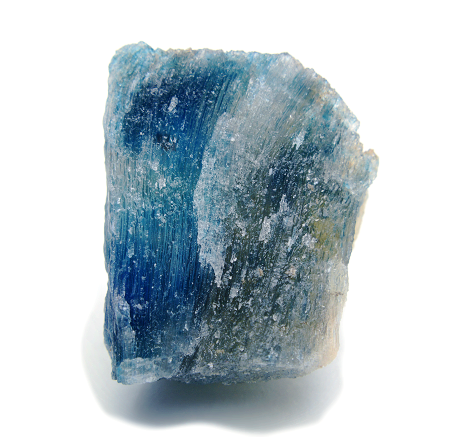 Halite has meaning and properties of purifying negative energy. It is famous as a good amulet. You may break Halite into small pieces and sprinkle them. Please sprinkle it on your place that is in a bad condition. It is very convenient to try to ward off evil spirits. If you put it at the entrance or at the window, you can make a simple sacred place. Please put two lumps of Halite at one entrance, on both left and right each.
---
Halite has meaning and properties of keeping bright feelings. It would be useful to relieve worries or anxiety. This gemstone can adjust the condition of your mind. It is also good to use when you need to refresh your mind.
---
Halite has meaning and properties of improving the skill to get away from troubles. It would give you a skill to sense danger quickly. This gemstone can protect you from malicious traps. You would be able to have the power to survive in competition of life.
---
Halite is also called Rock Salt. It is one kind of a rock. Please look for this other name to get a wide range of information.
---
Halite is a mineral that can eat. It is composed of chlorine and sodium. You may get it at seasonings section in a supermarket. It is one of the few items that can be eaten to gain power. If you want to eat it, please make sure to have edible Halite.
---
Specimens or ornaments of Halite is also popular. If you want to use it as a decoration, please use a specimen or an ornament. It is weak to moisture, so it would be better to put it in a container. The most standard Halite is white. Halite is colored by being exposed on radiation. There are pink, blue, and green, so you may enjoy various colors.
---
Halite is fairly easy to get. The volume in the market is: food > ornament > specimen. The beauty of its appearance will be: specimen > ornament > food. You can have the power of Halite by using any of them. This gemstone is almost never made into accessories.
---
Halite has meaning and properties of clearing away hesitation in your mind. It would let you go to the way you believe. This gemstone can be used when you want to change the current situation. It would make you take a step forward to a new future.
---
Halite has meaning and properties of accomplishing things until the end. It is good to use when you want to finish everything that are halfway done. It would let you concentrate on your new work. This gemstone can support both of your beginning and the end.
Other Gemstone Recommendation