Ilmenite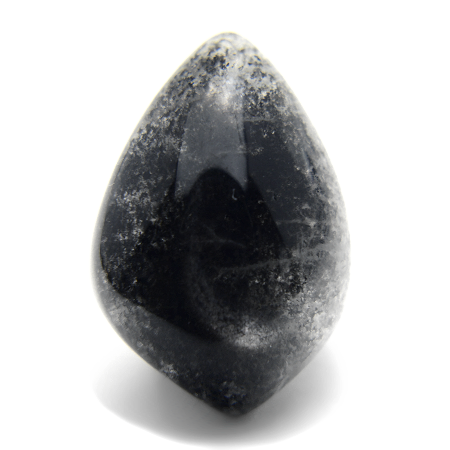 Ilmenite is a gemstone with the meaning and properties of an amulet against evils. There is a power to strongly block the invasion of negative energy. It is an amulet that alleviates various stresses. It will be useful when you want to keep peaceful feelings.
---
Ilmenite has the meaning and properties to improve the flow of luck. It is a gemstone to escape from the state of no-win situation. It makes you grab small hopes and opportunities without missing. Ilmenite will make "negative thinking" turn into "positive thinking". "The chain of negativity" is cut off and "the chain of positivity" is created.
---
Ilmenite has the meaning and properties to exert 100% power. It is a gemstone to produce good results in an important phase. It also has some power to be strong on a real stage. It is recommended for those who can continue seeking the best results. It is also the best when you want to suppress looseness.
---
Ilmenite is a precious mineral resource containing titanium (Ti). Titanium is a metal that has all three rhythms of "hard", "rustless" and "light". It is also used for jet aircraft and rockets. It is included in the rock "Igneous Rock" and "Metamorphic Rock". There is also "Iron Sand" containing Ilmenite.
---
Ilmenite is similar to a gemstone called "Hematite" or "Magnetite". They are respectively black to gray and metallic luster. They are distinguished by the color (streak color) at the time of grinding. Hematite turns red, but Ilmenite does not turn red. It is often judged by the difference of magnetic force. The name comes from Russia's "Ilmensky Mountains".
---
The distribution volume of Ilmenite is small. It will not be found in most gemstone shops. If you need it, you need perseverance and time. A few are sold at gemstone shops that are strong in raw stones and mineral specimens. There is little to be processed into accessories. It may be included inside "Black Aquamarine".
---
Ilmenite has the meaning and properties to cut off the hesitation. It is a gemstone to proceed with confidence to the future. Before the opportunity of luck is gone, it will let you grab it. It greatly reduces the time you regret in your life.
---
Ilmenite has the meaning and properties of flaring innovative ideas. It is a gemstone to break down the situation of weakness at a stretch. It strongly supports "re-challenge" and "reversal". Luck and freedoms are acquired again.
Chakra Chart of Ilmenite
9th Heaven Chakra
[God]

8th Air Chakra
[Cloud]

7th Crown Chakra
[Soul]

6th Third Eye Chakra
[Wisdom]

5th Throat Chakra
[Voice]

4th Heart Chakra
[Love]

3rd Solar Plexus Chakra
[Light]

2nd Sacral Chakra
[Guts]

1st Root Chakra
[Life]

Ilmenite
[Person] Will Power
Author Hayasaka Yoshino

Hayasaka Yoshino is a stone healer that usually works in Tokyo area, Japan. Yoshino is also famous as a fortune teller and seen over 10,000 people. "Fortune-telling counseling", which finds out the best gemstone for the client, received a high reputation. Representative director of LWE Co., Ltd.
Other Gemstone Recommendation