Steatite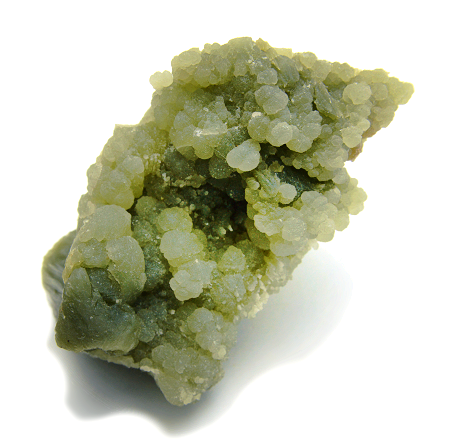 Steatite has the meaning and properties to enhance the charm of the owner. It is a gemstone to make both of inside and outside beautiful. It turns unclean aura back to a glittery state. It will fill the owner with a bright positive energy. It can be used for a wide range of applications from love relationship to customer services. It is also recommended when you want to strongly attract the heart of someone in your mind.
---
Steatite has the meaning and properties to look back on inner-self deeply. It is a gemstone to reconfirm the meaning of living. It will make you move forward without hesitation toward the desired future. It is ideal to reduce negative thoughts. It greatly enhances daily happiness and satisfaction.
---
Steatite has the meaning and properties to improve the flow of luck. It is a gemstone to support the change of the direction of life. Please use it when you need a big change. It will change the negative environment to positive. It is also recommended when you want courage and action power to change yourself.
---
Steatite is a kind of gemstone called "Talc". Talc containing a lot of impurities is called "Steatite". In addition, it is also called "Potstone" and "Saponite". Since the information of Steatite is small, please check also with another name. By looking for information on "Talc", it is easy to find useful information. You can learn characteristics of power from "ingredient", "history", "color", "hardness" and "origin".
---
The distribution volume of Steatite is small. It will not be in most gemstone shops. Steatite is a gemstone that is often used for industrial use. It is often used as a material for ceramics. When raw stones or mineral specimens of Steatite are needed, please search for gemstone shops high and low. If you search patiently, you will find a few. There will be little to be processed into accessories. Please use this gemstone by placing raw stones, etc. The price is normal and you can purchase it without much trouble.
---
Steatite has the meaning and properties to enhance the owners' creativity. It is a gemstone to embody an idea that no one has tried. It will help you to perform brilliantly as a pioneer of a new genre. It will stop you from challenging with old values and information. It is a useful gemstone to broaden the field of view greatly, too.
---
Steatite has the meaning and properties to enrich affection. It is a gemstone to simultaneously increase "loving power" and "power to be loved". It will ease the sense of refusal to people. "Loneliness", "anxiety", "sadness", etc. are gently healed.
Chakra Chart of Steatite
White Steatite
[God] Creativity

8th Air Chakra
[Cloud]

7th Crown Chakra
[Soul]

6th Third Eye Chakra
[Wisdom]

5th Throat Chakra
[Voice]

Green Steatite
[Love] Tolerance

3rd Solar Plexus Chakra
[Light]

2nd Sacral Chakra
[Guts]

Pink Steatite
[Beauty] attractiveness

0th Earth Chakra
[Person]
Author Hayasaka Yoshino

Hayasaka Yoshino is a stone healer that usually works in Tokyo area, Japan. Yoshino is also famous as a fortune teller and seen over 10,000 people. "Fortune-telling counseling", which finds out the best gemstone for the client, received a high reputation. Representative director of LWE Co., Ltd.
Other Gemstone Recommendation