Anhydrite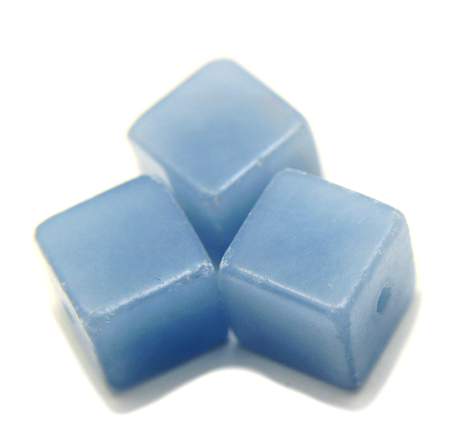 Anhydrite has the meaning and properties to enhance communication skills. It is a gemstone to see through the other's "real intention". It helps not to be distracted by "public face" or " diplomatic remarks ". It will stimulate a point of the mind at the best timing. It can be used for a wide range of purposes from "making friends" to "looking for a marriage partner". It is also recommended when you want to make sales and negotiations successful.
---
Anhydrite has the meaning and properties to lighten the load of the mind. It is a gemstone to release negative "anxiety", "sorrow" and "anger". It will prevent you from being crushed by various pressures. It is also the best when you want to rethink things from scratch.
---
Anhydrite has the meaning and properties to enhance 'insight' and 'understanding'. It is a gemstone to let you find 'two or more information' from 'one'. There is also the ability to make you realize the hidden true message. It will be useful when you want to be quick in thought.
---
Anhydrite is similar in composition to "Gypsum". Because of the different structure, it is treated as another mineral. The amount of output is "Gypsum"> "Anhydrite". When "water" is added to Anhydrite, it decomposes and changes into Gypsum. Conversely, if all the water is removed, it changes from "Gypsum" to "Anhydrite". To drain water completely, a temperature of around 200 ℃ is required. If it is heated above 300 ℃, it becomes a white powder. When adding water to this powder, it solidifies after generating heat. The powder is ideal for materials such as "sculpture", "model" and "architecture".
---
The blue color type of Anhydrite is famous. The blue Anhydrite is called "Angelite". It is an Anhydrite containing strontium (Sr). It is processed into accessories by utilizing beautiful coloring. "Bracelet", "necklace", "pierces" etc., are sold. Since the price of Angelite is inexpensive, it is easy to purchase it.
---
There is not much distribution volume of Anhydrite. If you need it, please search high and low for it at some gemstone shops. Mainly accessories and gemstones are on sale. There are many "blue" and "white" colors.
---
Anhydrite has the meaning and properties to enhance the owner's expressive power. It is a gemstone to help to embody the idea that comes up. It will convert it to "sentences", "words", "pictures" and "images". The value of an idea alone is "0". With expressions, the value of "1" or more is created.
---
Anhydrite has the meaning and properties to get out of adversity. It is a gemstone to give hints for problem solving. It also prevents from abandoning and bogging down a problem. It will give the light of hope in our lives.
Chakra Chart of Anhydrite
White Anhydrite
[God] Creativity

Gray Anhydrite
[Cloud] Application

Purple Anhydrite
[Soul] Intuition

Blue Anhydrite
[Wisdom] Thinking Ability

Blue Anhydrite
[Voice] Expression

4th Heart Chakra
[Love]

3rd Solar Plexus Chakra
[Light]

Brown Anhydrite
[Guts] execution power

Pink Anhydrite
[Beauty] attractiveness

0th Earth Chakra
[Person]
Author Hayasaka Yoshino

Hayasaka Yoshino is a stone healer that usually works in Tokyo area, Japan. Yoshino is also famous as a fortune teller and seen over 10,000 people. "Fortune-telling counseling", which finds out the best gemstone for the client, received a high reputation. Representative director of LWE Co., Ltd.
Other Gemstone Recommendation