Rainbow Obsidian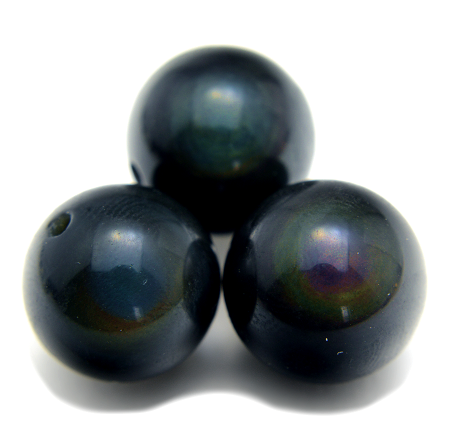 Rainbow Obsidian has the meaning and properties to cultivate your ability. It is a natural glass used for arrowheads and knives at a time in the past. It is popular as "a jewel to create its own weapon". By pursuing your specialty areas, you will get greater results.
---
Rainbow Obsidian is a gemstone with the meaning and properties of amulet against evil. When polishing the surface, light reflects like a mirror. From this characteristic, it came to be called "amulet repelling the devil". It removes evil and malice from the owner. It is a popular amulet that has a long relationship with mankind.
---
Rainbow Obsidian has the meaning and properties of regaining its original brightness. It is a gemstone full of bright light energy. It will remind you of joy and pleasure of living. It gives the light of hope to the desperate heart.
---
Rainbow Obsidian is a beautiful gemstone shining in rainbow color. Many colors such as "purple", "blue", "green", "yellow" and "pink" can be confirmed. The combination of colors changes for each stone. It is a lot of fun to find your own Rainbow Obsidian. It has a charm like you are tempted to collect multiple stones. More clear colors you can see the type has, the higher quality it is. If you want a type that shines well, please prepare the budget a little more. The ordinary quality is inexpensive and available.
---
The accessory type of Rainbow Obsidian is popular. It is processed into a bracelet or necklace etc. to wear. There are raw stones and ornaments type as well. Please choose your favorite shape according to the application.
---
Obsidian is rich in variety. In addition to "Rainbow Obsidian", there are monochrome Golden Obsidian", "Silver Obsidian", "Purple Obsidian", "Pink Obsidian", and so on. Depending on gemstone shops, Obsidian handled is different. If you need a rainbow type, please ask the dealers if they handle it or not.
---
Rainbow Obsidian has the meaning and properties to smooth human relations. It is a gemstone to detect the opponent's emotions quickly. It makes it easy to distinguish friendly and hostile opponents quickly. It is an amulet to raise good relations and keeps evil bonds away.
---
Rainbow Obsidian has meaning and properties to enhance accuracy of future prediction. It is a gemstone to derive the best way out of multiple possibilities. It will help to build the best future. It can also be used as a detector substitute to conversely avoid danger and trap.
Chakra Chart of Rainbow Obsidian
9th Heaven Chakra
[God]

8th Air Chakra
[Cloud]

7th Crown Chakra
[Soul]

6th Third Eye Chakra
[Wisdom]

5th Throat Chakra
[Voice]

4th Heart Chakra
[Love]

3rd Solar Plexus Chakra
[Light]

2nd Sacral Chakra
[Guts]

1st Root Chakra
[Life]

Rainbow Obsidian
[Person] Will Power
Author Hayasaka Yoshino

Hayasaka Yoshino is a stone healer that usually works in Tokyo area, Japan. Yoshino is also famous as a fortune teller and seen over 10,000 people. "Fortune-telling counseling", which finds out the best gemstone for the client, received a high reputation. Representative director of LWE Co., Ltd.
Other Gemstone Recommendation