Schorl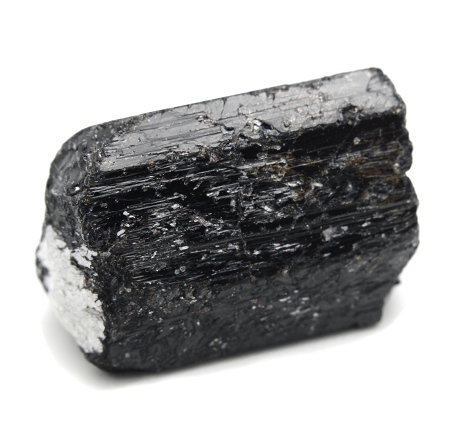 Schorl is a gemstone with the meaning and properties of amulet to avoid evils. It absorbs negative energy and has the power to cleanse it cleanly. It boasts high popularity as amulet to avoid evils. It is a gemstone to protect you from "negative thinking", "hostility from others" and "evil environment", etc. It comprehensively prevents the owner from becoming influenced by evil energy.
---
Schorl has the meaning and properties to improve the flow of luck. It is popular as a gemstone to get out of the stagnation period. It is also used when you want to move towards a new direction. It will break up from the dark past and make the owner reborn.
---
Schorl has the meaning and properties to restore lost confidence. It is a gemstone to give courage and strength in order to go back to the fight again. It also helps to stop losing consecutive losses. Schorl is an amulet to overcome the difficulties of life. It will also give you a chance to create a flow of success.
---
Schorl is a gemstone classified as Tourmaline (electric stone). Among the 11 Tourmaline groups, this gemstone is produced most. It is Tourmaline (iron electric stone) containing a lot of iron. The color becomes black due to the influence of iron. It is a gemstone often called "Black Tourmaline". Most of the Black Tourmaline must be Schorl.
---
Schorl is sometimes enclosed in Quartz. It is distributed under the name of "Quartz with Black Tourmaline". It is a popular gemstone that you can fully enjoy the sense of what natural stone is like. Please also check this, too.
---
It is relatively easy to obtain Schorl. Many items are sold from accessories to raw stones. As accessories, "bracelet" and "necklace" types are popular. Raw stone combined with Quartz is popular. The price is about the same as the general gemstone. It is a price that you can purchase without much trouble.
---
Schorl has the meaning and properties to increase assets. It is a gemstone to catch and store luck. It will realize a life design with financial leeway. It will prevent your life from collapsing by day by day nest egg. It is also effective when you want to get out of hand-to-mouth life.
---
Schorl has the meaning and properties to activate the surrounding energy. It is a gemstone to regain the both of self and others energies. It's also recommended when you want to get some fresh air. It can be used in various environments such as "workplace", "home" and "gathering of hobbies". It will help to maintain coziness.
Chakra Chart of Schorl
9th Heaven Chakra
[God]

8th Air Chakra
[Cloud]

7th Crown Chakra
[Soul]

6th Third Eye Chakra
[Wisdom]

5th Throat Chakra
[Voice]

4th Heart Chakra
[Love]

3rd Solar Plexus Chakra
[Light]

2nd Sacral Chakra
[Guts]

1st Root Chakra
[Life]

Schorl
[Person] Will Power
Author Hayasaka Yoshino

Hayasaka Yoshino is a stone healer that usually works in Tokyo area, Japan. Yoshino is also famous as a fortune teller and seen over 10,000 people. "Fortune-telling counseling", which finds out the best gemstone for the client, received a high reputation. Representative director of LWE Co., Ltd.
Other Gemstone Recommendation