Native Gold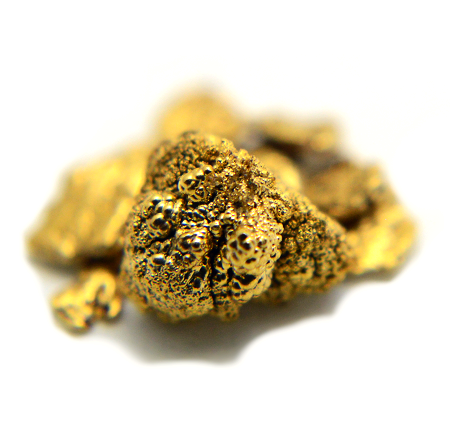 Native Gold has the meaning and properties to activate all energy. It is a versatile gemstone to make any wishes come true. It will comprehensively enhance your luck. It is also recommended when you have multiple wishes.
---
Native Gold has the meaning and properties to purify negative energy. It is a gemstone to improve "negative flow" and turn to "positive flow". It will fill the owner with "lucky" and "light" energy. Native Gold is also popular as a symbol of "strong luck". You can use it when you want a bigger opportunity, too.
---
Native Gold has the meaning and properties to speed up the absorption of knowledge. It is a gemstone to support technical acquisition. It helps to acquire the fastest and most prestigious status. It is also recommended when you want to speed up independence.
---
Native Gold is a mineral that is the material of gold products. It is often simply called "Gold". Since the production is rare, it is classified as precious metal. It cannot be missed as a material for fine jewelry. Gold is a mineral that will not rust. "The Gold mask of Tutankhamun" made over 3000 years ago has not lost its shine yet. It is useful as a metal to keep beauty long. You must feel massive when you hold Native Gold in hand. It is soft and can be stretched thinly by tapping.
---
There are two kinds of Native Gold, Mountain Gold and Gold Dust. Mountain Gold is produced from mines, and so on. It contains Silver etc. and the purity is low. Gold Dust is produced from the river sand etc. Its purity becomes high because the silver component melts on the way. Which Gold is preferred depends on the person.
---
The amount of Native Gold circulation is not so much. It is available in gemstone shops that are strong in raw stones and mineral specimens. Please search high and low for some specialty shops. The price of Native Gold is expensive. We recommend you to prepare more budgets if you need Native Gold. The price is mainly determined by "size" and "degree of purity". Large grain type is beautiful, but it is very expensive as expected of such beauty. Please note that it resembles a gemstone called "Pyrite". Be careful not about cheap gold.
---
Native Gold has the meaning and properties to adjust energy balance. It is a gemstone for separately using 'offensive' and 'defensive' properly. It supports you to seek the most beneficial and the least damaging way. It adjusts your energy so that you can eventually get the greatest happiness.
---
Native Gold has the meaning and properties to increase assets. Gold with high asset value is a gemstone symbolizing "financial strength" and "success". It has the power to enrich the owner's life. It is also called "stone giving the qualities of a successful person".
Chakra Chart of Native Gold
9th Heaven Chakra
[God]

8th Air Chakra
[Cloud]

7th Crown Chakra
[Soul]

6th Third Eye Chakra
[Wisdom]

5th Throat Chakra
[Voice]

4th Heart Chakra
[Love]

Native Gold
[Light] Productivity

2nd Sacral Chakra
[Guts]

1st Root Chakra
[Life]

0th Earth Chakra
[Person]
Author Hayasaka Yoshino

Hayasaka Yoshino is a stone healer that usually works in Tokyo area, Japan. Yoshino is also famous as a fortune teller and seen over 10,000 people. "Fortune-telling counseling", which finds out the best gemstone for the client, received a high reputation. Representative director of LWE Co., Ltd.
Other Gemstone Recommendation