Shoushan Stone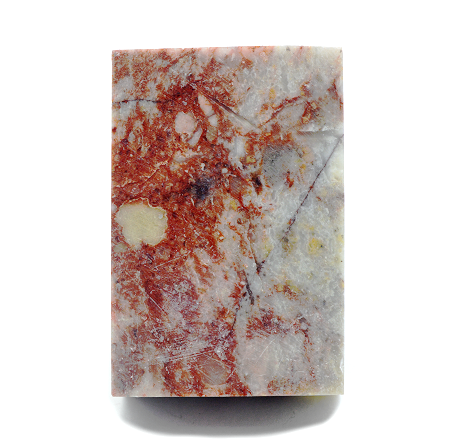 Shoushan Stone has the meaning and properties to regain the lost energy. It is a gemstone to get out of dim everyday life. It plays a role like an alarm clock. It is an amulet to help you to confront an event in front of you rather than to escape.
---
Shoushan Stone has the meaning and properties to lead the goal to achievement. It is a gemstone to enhance "will ability", "continuing ability" and "execution ability" necessary for achieving the goal. Depending on the strength of the wish, strong energy will be drawn out. Shoushan Stone gives you the courage to defeat anxiety. It is recommended when you want a power to progress without hesitation.
---
Shoushan Stone has the meaning and properties to grab the flow of fortune without missing. It is a gemstone not to waste a little opportunity. It rushes you up the stage of success at a stretch. It is an amulet recommended for those who need momentum.
---
Shoushan Stone is a gemstone which is classified as "Pyrophyllite". It is likely to be used mainly as "stamp material" in many cases. Pyrophyllite is known for its many kinds of stamp material. The names change depending on the places of origin etc. Most of them are local names in China and Shoushan Stone is one of them. Pyrophyllite produced in "Fujian in China" is called "Shoushan Stone".
---
Shoushan Stone can be obtained at a seal shop etc. Because most of them are shipped as seal stamp material. The price is relatively inexpensive, so that it will be easy to obtain it. It is popular as a stamp material for beginners. When you want a seal, please try Shoushan Stone. You can obtain the same power even if you use it as it is, not as a seal.
---
Shoushan Stone has different colors for each stone. There are types such as "white", "brown", "yellow", "orange" and "red". Some colors mix together, which shows fantastic patterns. Even it's the same Shoushan Stone, it will become individual according to the pattern. The process of searching for one favorite stone is also fun.
---
Shoushan Stone has the meaning and properties to enhance the daily happiness feeling. It is a gemstone which changes "negative thinking" to "positive thinking". It will prevent you from being swayed by anxiety and sorrow. It is an amulet that steadily makes you perform what you can do now. Accumulating even small happiness will grow to great happiness.
---
Shoushan Stone has the meaning and properties to overcome the limit of ability. It is a gemstone to get out smoothly from the stagnation period. It will be useful even when you want a sense of growth. It also has the power to support new challenges.
Chakra Chart of Shoushan Stone
White Shoushan Stone
[God] Creativity

8th Air Chakra
[Cloud]

7th Crown Chakra
[Soul]

6th Third Eye Chakra
[Wisdom]

5th Throat Chakra
[Voice]

4th Heart Chakra
[Love]

Yellow Shoushan Stone
[Light] Productivity

Brown Shoushan Stone
[Guts] execution power

Red Shoushan Stone
[Life] Life Energy

0th Earth Chakra
[Person]
Author Hayasaka Yoshino

Hayasaka Yoshino is a stone healer that usually works in Tokyo area, Japan. Yoshino is also famous as a fortune teller and seen over 10,000 people. "Fortune-telling counseling", which finds out the best gemstone for the client, received a high reputation. Representative director of LWE Co., Ltd.
Other Gemstone Recommendation