Pleonaste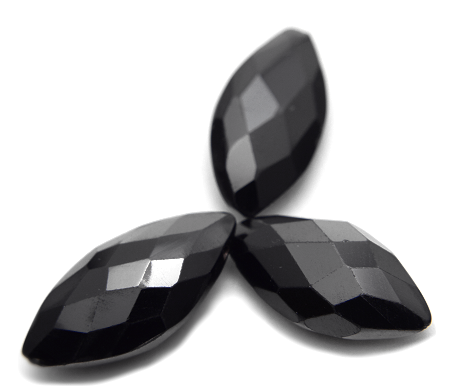 Pleonaste has the meaning and properties of becoming energetic. It is a gemstone that regains the usual energy. It is useful even when you want action power. Pleonaste will also have the power to keep the young at heart. It prevents you from becoming conservative.
---
Pleonaste has a meaning and properties to strengthen the owner's will. It is a gemstone that advances straight towards dreams and goals. It will help you to overcome any difficulties with a strong will. The more obstacles there are, the stronger energy will be exerted. It is an amulet that reduces the possibility of frustration on the way.
---
Pleonaste has a meaning and properties to increase confidence. It is a gemstone that reduces self-denial. It will turn your attention to "advantages" from "disadvantages". Pleonaste is a gemstone that gives power that does not yield to external criticism. It will support to draw the line between "your opinion" and "opinion of others" firmly. It will proceed you with confidence in the direction you think is right.
---
Pleonaste is a Black Spinel. Spinel containing a lot of iron, it looks black. It may be blue-green, almost black. It is also called "Ceylonite". It will be slightly different in nature from the same Black Spinel "Hercynite" (Iron Spinel). It is very difficult to distinguish between Pleonaste and Hercynite. All these will be collectively called "Black Spinel". Even if you ask the dealer for Black Spinel as "Pleonaste", you will be answered with high probability "I don't know without differential diagnosis". When you want to distinguish a gemstone exactly, please ask to obtain a written statement of an expert opinion.
---
Pleonaste is a not-well-known way of calling. If you cannot find the information, please check with the name "Black Spinel". Since Pleonaste is a Spinel that looks black, it is easy to obtain information if you search for "Black Spinel". It will be cheaper than "red" or "blue" Spinel having clear color. It has a price you can feel free to try out easily. Necklace and pierced types are many in design. Cutting is added to the surface, which makes the stone shine beautifully.
---
Pleonaste has the meaning and properties to relieve anxiety of the mind. It is a gemstone which prevents being dominated by negative feelings. It will help keep constant positive. It prevents "aura" emitted the body from stagnating.
---
Pleonaste has a meaning and properties that makes the owner's perspective broader. It is a gemstone that allows us to incorporate new information and technology flexibly. It will greatly expand future possibilities. It is also recommended when you want a chance to escape from the stagnation period.
Chakra Chart of Pleonaste
9th Heaven Chakra
[God]

8th Air Chakra
[Cloud]

7th Crown Chakra
[Soul]

6th Third Eye Chakra
[Wisdom]

5th Throat Chakra
[Voice]

4th Heart Chakra
[Love]

3rd Solar Plexus Chakra
[Light]

2nd Sacral Chakra
[Guts]

1st Root Chakra
[Life]

Pleonaste
[Person] Will Power
Author Hayasaka Yoshino

Hayasaka Yoshino is a stone healer that usually works in Tokyo area, Japan. Yoshino is also famous as a fortune teller and seen over 10,000 people. "Fortune-telling counseling", which finds out the best gemstone for the client, received a high reputation. Representative director of LWE Co., Ltd.
Other Gemstone Recommendation