Suleiman Agate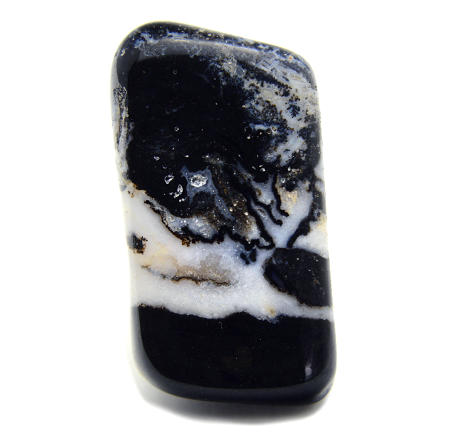 Suleiman Agate has meaning and properties of strengthening the relationship of trust with fellows. It is a gemstone to support you to live together with the best friends. You will have a no-win-no-lose truthful relationship. It will eliminate "loneliness" and "anxiety". It is also recommended when you seek the best partner (marriage partner). If you are married, it's greatly useful as a charm for good couple.
---
Suleiman Agate has meaning and properties to prevent negative energy from accumulating. It is a gemstone that helps keep the best condition. It will also prevent disturbance of the flow of luck. It's ideal when you want to suppress ups and downs of emotions. It gives you room to breathe.
---
Suleiman Agate has meaning and properties to encourage the growth of ability. It is a gemstone to raise social evaluation. It's also used when you want a big achievement and confidence. It will also be useful when you want to speed up your career advancement.
---
Some Indian Agate is called "Suleiman Agate". Because it is a common name, its origin is not fixed. Depending on the introducer, the explanation will change little by little. It is reasonable to interpret it as "Agate produced from a special land". Agate is accompanied by +α energy. It is recommended for those who are looking for strong energy Agate.
---
Most of Suleiman Agate has colors of "black" + "white". There are also types where "brown" and "orange" colors are mixed. With a fantastic pattern, you will not get tired of looking at it. Since the pattern will change for each stone, please find your favorite Suleiman Agate.
---
There is not much circulation of Suleiman Agate. Because the production area is limited to India. The popularity is low, even if you ask experts, you may be told that they don't know. You'll be able to get at some gemstone shops that are strong for Agate. If you need it, please search for specialty stores patiently. The price is a bit higher than the general Agate.
---
Suleiman Agate has meaning and properties to heal the wounds of the heart. It is a gemstone filled with gentle healing energy. Your energy will be restored to walk forward again. It also gives you courage to break away from the painful past.
---
Suleiman Agate has meaning and properties to enhance intuition. Agate is popular as an item that supports fortune telling and magic from ancient times. It makes you intuitively detect invisible energy. It will make "avoid negative energy" and "recover positive energy" at the same time.
Chakra Chart of Suleiman Agate
White Suleiman Agate
[God] Creativity

Gray Suleiman Agate
[Cloud] Application

7th Crown Chakra
[Soul]

6th Third Eye Chakra
[Wisdom]

5th Throat Chakra
[Voice]

Green Suleiman Agate
[Love] Tolerance

3rd Solar Plexus Chakra
[Light]

Orange Suleiman Agate
[Guts] Persistence

Red Suleiman Agate
[Life] Life Energy

Black Suleiman Agate
[Person] Will Power
Author Hayasaka Yoshino

Hayasaka Yoshino is a stone healer that usually works in Tokyo area, Japan. Yoshino is also famous as a fortune teller and seen over 10,000 people. "Fortune-telling counseling", which finds out the best gemstone for the client, received a high reputation. Representative director of LWE Co., Ltd.
Other Gemstone Recommendation