Igneous Rock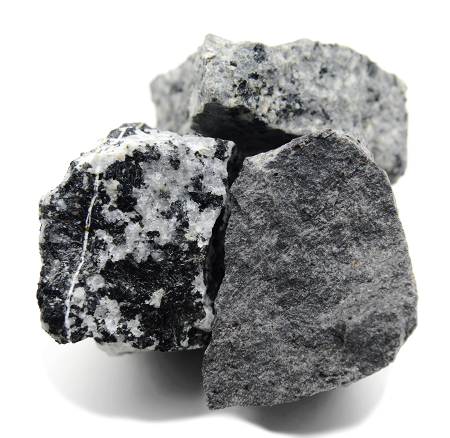 Igneous Rock is formed when magma gets cold and solidified. It is an amulet that can feel the strong energy inside the Earth. Magma existing underground is about 800 to 1,200 degrees Celsius hot and it is like a mass of strong energy. It will be useful when you want to supplement your deficient energy.
---
Igneous Rock changes its name depending on the consisted minerals or components. There are various kinds of colors and appearances. For example, Igneous Rock that is called Granite contains minerals below.
- Quartz
- Feldspar
- Biotite
- Amphibole
It is convenient because you can receive the meanings and the properties of many gemstones all at once.
---
Igneous Rock that is made from magma cooled down suddenly is called Volcanic Rock. Main types of Igneous Rock are as follows.
- Rhyolite
- Andesite
- Basalt
- Obsidian
- Pumice
- Perlite
Obsidian is the most famous one as an amulet. It has been used as an amulet to ward off evil spirits from ancient times. Rhyolite is also popular and distributed as an amulet.
---
Igneous Rock that is made from magma cooled down slowly is called Plutonic Rock. Main types of Plutonic Rock are as follows.
- Granite
- Diorite
- Gabbro
- Peridotite
The energy of Plutonic Rock is calmer than Volcanic Rock. As a metaphor, Plutonic Rock is like people in the 30s that are in the prime time of their career. Volcanic Rock is like people in the 20s that are very energetic and youthful. It will be better to use Plutonic Rock and Volcanic Rock differently.
---
You may find Igneous Rock in mineral shops. Some types can be found in gemstone accessory shops. Especially, Obsidian is very popular, so it will be the easiest to find. Obsidian has variety of types such as bracelets, necklaces, earrings, ores, round beads and ornaments. The price is fairly reasonable, so it is a good one for gemstone or rock beginners.
Other Gemstone Recommendation