Bauxite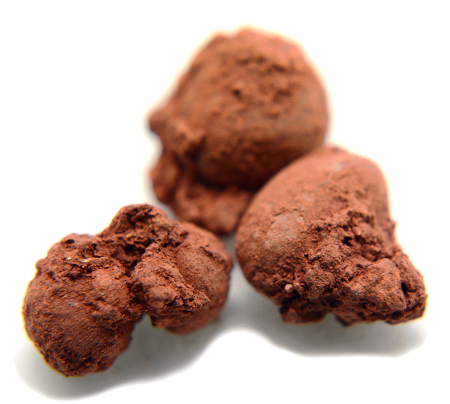 Bauxite has meaning and properties of enhancing its owner's thinking ability. This gemstone would lead you to the best answer. Please use it when you want a clear answer. It is also useful when you need strong concentration.
---
Bauxite has meaning and properties of overthrowing old common sense. This gemstone would change impossible into possible. It will help you hit upon many revolutionary ideas. It is also good to use when you want to improve conservative situations.
---
Bauxite has meaning and properties of making your dreams true. This gemstone will help you reconsider about your actions, plans, studies, or life style in the future. It would change your mind from "I want to do it someday." to "I will make it true." It is good to use if you have a dream that you really want to achieve.
---
Bauxite is a kind of ore that can extract Aluminum. Bauxite is an ore name, so you can't find it on a book about minerals. If you want to look it up as a mineral, please look for Gibbsite. Gibbsite is a main kind of mineral of Bauxite. Bauxite can also produce Diaspore and Boehmite other than Gibbsite.
---
Bauxite is made when a rock that includes Aluminum gets weathered on the ground. Originally, it is a kind of rock called Igneous Rock. Taking a long time, water-insoluble minerals, Iron (Fe) and Aluminum (Al) remain more than others. That is why Bauxite is best for extracting Aluminum.
---
Bauxite has 2 types: soil-like and rock-like. The color and its appearance will differ depending on the place of production. You can receive the power of Bauxite by using any of them. When it has a small ball-like part, it is probably Gibbsite.
---
Bauxite is not often sold. Most of them will be for industrial use. It is very rare to see it selling for appreciation. Very few are sold as a teaching material or a resource of mineral. If you need one, please look in mineral shops that are good at rare gemstones.
---
Bauxite has meaning and properties of going back to your starting point. This gemstone is useful when you need to reset your current situation. It would release you from unnecessary thoughts or excessive pressure. It is an amulet that would let you remember your original purpose and restart everything.
---
Bauxite has meaning and properties of vitalizing inner-body energy. This gemstone would let you get out from a spiritless and self-indulgent situation. You can get a chance to start a new thing. It is also useful when you want to have more daily satisfaction.
Other Gemstone Recommendation