Perlite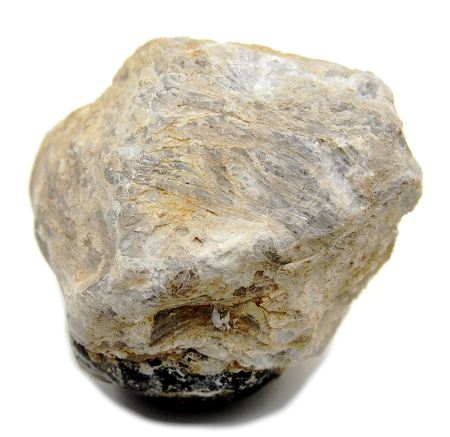 Perlite has meaning and properties of making its owner more attractive. This gemstone will enhance your original personality as much as you can. It is useful when you want to appeal your character that is different from others. It is an amulet that can let you have self-confidence on your strong points.
---
Perlite has meaning and properties of warding off evil spirits. This gemstone can strongly block the intrusion of negative energy. It will prevent your mind to be controlled by negative feelings. It is good to use when you want to keep your presence of mind.
---
Perlite has meaning and properties of sensing danger intuitively. This gemstone will clearly define a dangerous road and a safe road. It would let you avoid making mistakes on important situations. It is an amulet that can reduce risks and ensure returns.
---
Perlite is a kind of rock that is called Rhyolite. It is formed from magma that contains a lot of silicic acid. Silicic acid is a component that can make minerals such as Quartz. Quartz is also included in Perlite. It is a kind of Volcanic Rock, which is made from magma cooled down quickly.
---
Perlite contains minerals listed below.
- Quartz
- Plagioclase
- Volcanic Glass
Its color is white or gray. When Perlite is cooled down and become solid, round-shape cracks are formed. They make a beautiful shine like Pearls.
---
There is a kind of Perlite that got together with Obsidian. It is a gemstone called Apache Tears. A round Obsidian exists inside Perlite. When there is only the Obsidian part, it is called Marekanite Ball.
---
Perlite has meaning and properties to heal hurt feelings. This gemstone has calm healing energy inside. It will gently heal sorrow, anger, or anxiety continuing from the past. You would be able to get a chance to strongly overcome your past.
---
Perlite has meaning and properties of increasing the level of your soul. This gemstone will grow your capacity one size larger. It is recommended for people who work as an entrepreneur, a teacher, an instructor, a counselor, a fortune teller, a religious worker, a consultant, a director, or a police officer. It is also useful when you want to keep your morals high.
Chakra Chart of Perlite
White Perlite
[God] Creativity

Gray Perlite
[Cloud] Application

7th Crown Chakra
[Soul]

6th Third Eye Chakra
[Wisdom]

5th Throat Chakra
[Voice]

4th Heart Chakra
[Love]

3rd Solar Plexus Chakra
[Light]

2nd Sacral Chakra
[Guts]

1st Root Chakra
[Life]

0th Earth Chakra
[Person]
Author Hayasaka Yoshino

Hayasaka Yoshino is a stone healer that usually works in Tokyo area, Japan. Yoshino is also famous as a fortune teller and seen over 10,000 people. "Fortune-telling counseling", which finds out the best gemstone for the client, received a high reputation. Representative director of LWE Co., Ltd.
Other Gemstone Recommendation