Travertine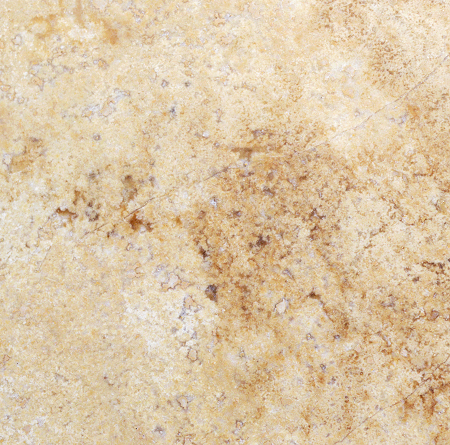 Travertine has meaning and properties of making your efforts pay off. This gemstone can let you have the best success on important situations. You would be able to get the result that meets the time you have spent. It is also good to use when you really need to win on something.
---
Travertine has meaning and properties of increasing the power to try. This gemstone will help you try to an unknown field without hesitation. It would be useful to broaden your possibilities in the future. It can also give you a chance to make a breakthrough on stagnant situations.
---
Travertine has meaning and properties of making your feelings bright. This gemstone will be your light that can brighten the dark part in your mind. It would let you open up your closed heart. It is an amulet that can get rid of loneliness, sorrow, or despair.
---
Travertine is a kind of rock that is formed around the exits or the routes of hot springs. It is formed when sediments in the water are accumulated. It is categorized as a kind of Sedimentary Rock. Colosseum, a famous sightseeing place in Italy, is mostly made of Travertine. It has been said that Colosseum was built around 80 A.D. It is still used as a building material of floors or walls in these days.
---
Travertine has several kinds of colors. There are colors such as white, gray, reddish-brown, brown, and yellowish-brown. When you polish its surface, some small holes will appear. If you use it as a building material, you can enjoy its special atmosphere of natural rock.
---
There is not much amount of Travertine in the market. It is known as a building material more than accessories. If you look for Travertine, you will find many tiles for stone material. You can use it as a stand for a lamp, a foliage plant, a clock, or a speaker. Just by having a stand made of natural rock, you can enjoy different atmosphere than usual. Please use it at the entrance, a bed room, or a living room. The energy of Travertine will spread from the place you put it.
---
Travertine has meaning and properties of enhancing your creativity. This gemstone will let you intuitively understand the difference between successful work and failed work. You would improve your ability to create work or service that can move people's heart. It is also good to use when you want to make a masterpiece that will be like your symbol.
---
Travertine has meaning and properties of improving cooperativeness. This gemstone is good to use when you want to success as a team. You would be able to grab big success that can only be achieved by a team. It is a good amulet for people who play the role of a leader in a team.
Chakra Chart of Travertine
9th Heaven Chakra
[God]

Gray Travertine
[Cloud] Application

7th Crown Chakra
[Soul]

6th Third Eye Chakra
[Wisdom]

5th Throat Chakra
[Voice]

4th Heart Chakra
[Love]

3rd Solar Plexus Chakra
[Light]

Brown Travertine
[Guts] execution power

1st Root Chakra
[Life]

0th Earth Chakra
[Person]
Author Hayasaka Yoshino

Hayasaka Yoshino is a stone healer that usually works in Tokyo area, Japan. Yoshino is also famous as a fortune teller and seen over 10,000 people. "Fortune-telling counseling", which finds out the best gemstone for the client, received a high reputation. Representative director of LWE Co., Ltd.
Other Gemstone Recommendation