Andesite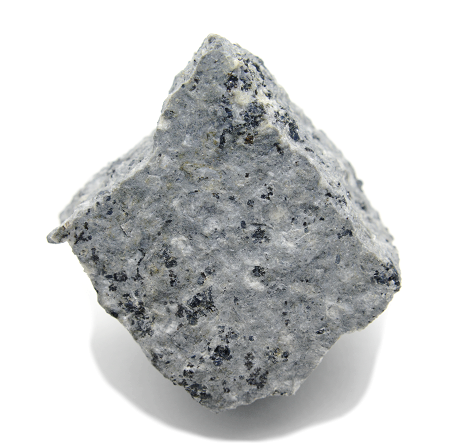 Andesite has meaning and properties of strengthening the will power. This gemstone will strongly push you to one goal. It would prevent your passion to cool down in the middle. It is an amulet that won't waste the efforts you have made.
---
Andesite has meaning and properties of enhancing its owner's mental power. It is an amulet that can give you strength, so you won't give in to big stress. It is useful when you want to reduce fickle feelings. This gemstone is useful to keep your best condition.
---
Andesite has meaning and properties of improving analyzing skills. This gemstone can fix an overly optimistic perspective. It would let you see the reality straightly and approach to success steadily. It is also useful when you want to get out from a self-indulgent situation. It will give you a chance to change yourself.
---
Andesite is a rock that is formed when magma was cooled down. It is categorized in a kind of rock called Igneous Rock. There are a lot in the area near the Pacific Ocean. For example, volcanoes in Japan are formed with a lot of Andesite. It is a material that is resistant against fire and easy to mine. In Japan, it is valued as a popular stone material.
---
Main minerals that are included in Andesite are as follows.
- Quartz
- Plagioclase
- Biotite
- Amphibole
- Pyroxene
You may receive the energy of several minerals all at once.
---
Andesite is used for various usage. It is a material for building materials (such as roofs), stone walls, or gravels. A kind of Andesite called Sanukite is used for Lithophones. It is a musical instrument made of stones that makes clear and metallic sound.
---
There is not a lot of Andesite in the market. The amount of it is fairly big, but it mostly becomes stone materials for professionals. If you want only a little of it, you may have a little difficulty for finding one. You might find it in mineral shops that are good at rocks. The price is low, and it is easy to buy.
---
Andesite has meaning and properties of increasing the power to try. This gemstone will improve too conservative state. It would get new information and discard old information. It is also good to use when you want to improve your flow of luck.
---
Andesite has meaning and properties of increasing its owner's self-confidence. This gemstone will help you see your good points. You can use your strengths well and lead yourself to success. One success will be a key to draw in more success.
Chakra Chart of Andesite
9th Heaven Chakra
[God]

Gray Andesite
[Cloud] Application

7th Crown Chakra
[Soul]

6th Third Eye Chakra
[Wisdom]

5th Throat Chakra
[Voice]

4th Heart Chakra
[Love]

3rd Solar Plexus Chakra
[Light]

2nd Sacral Chakra
[Guts]

1st Root Chakra
[Life]

Black Andesite
[Person] Will Power
Author Hayasaka Yoshino

Hayasaka Yoshino is a stone healer that usually works in Tokyo area, Japan. Yoshino is also famous as a fortune teller and seen over 10,000 people. "Fortune-telling counseling", which finds out the best gemstone for the client, received a high reputation. Representative director of LWE Co., Ltd.
Other Gemstone Recommendation