Chert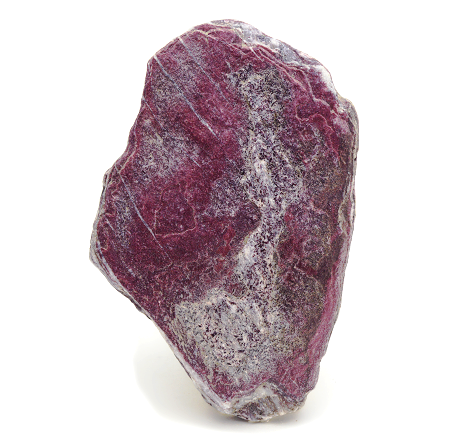 Chert has meaning and properties of increasing its owner's will power. This gemstone will change your passive life into active life. It would let you head toward your way without being bothered by noises around you. It is also good to use when you want to get back fulfillment in daily life.
---
Chert has meaning and properties of receiving voices from the heavens. This gemstone will let you notice information that you need at the right timing. It will give its owner the right guide and a lucky chance. It is a perfect amulet when you want to get rid of your hesitation in life.
---
Chert has meaning and properties of stimulating its owner's growth. You can get a chance to improve your ability and talents greatly. It will give you strength to push away stagnation or difficulties. It is also good for people who want to be mentally independent.
---
Chert is a gemstone that is made from shells of a creature. It is made from shells of a protozoan called Radiolaria. Taking an enormous amount of time, they pile up and become hard. It is a kind of rock called Sedimentary Rock. The shells contain silicic acid that will be the origin of Quartz. Its main component is silicon dioxide. It is used for geology study or flints.
---
Chert has several kinds of colors. If it doesn't contain so much impurities, it will have a whitish color. Red-colored Chert contains iron. It looks red by rust of iron. Black-colored Chert looks black by carbon of creatures.
---
Chert is not often sold. It is not used for commercial purpose so much. Please be careful because it is not sold in common gemstone shops. You can find it in gemstone shops that sell many kinds of rocks.
---
A gemstone called Flint Stone is a kind of Chert. Flint Stone has been used for flints, knives, or building materials. Accessories are also popular. If you want to wear Chert, accessories with Flint Stone are recommended.
---
Chert has meaning and properties of stopping the hesitation in your mind. This gemstone will relieve you from being restricted by your past. It would let you make progress to a bright future without hesitation. It is a good amulet when you need positiveness in certain power.
---
Chert has meaning and properties of adjusting your energy balance of your body and mind. This gemstone can help you keep your best condition for a long time. It is good to use when you need to get steady results. It is also useful when you want to stabilize your luck.
Chakra Chart of Chert
9th Heaven Chakra
[God]

Gray Chert
[Cloud] Application

7th Crown Chakra
[Soul]

6th Third Eye Chakra
[Wisdom]

5th Throat Chakra
[Voice]

4th Heart Chakra
[Love]

3rd Solar Plexus Chakra
[Light]

Brown Chert
[Guts] execution power

Red Chert
[Life] Life Energy

Black Chert
[Person] Will Power
Author Hayasaka Yoshino

Hayasaka Yoshino is a stone healer that usually works in Tokyo area, Japan. Yoshino is also famous as a fortune teller and seen over 10,000 people. "Fortune-telling counseling", which finds out the best gemstone for the client, received a high reputation. Representative director of LWE Co., Ltd.
Other Gemstone Recommendation