Desert Sand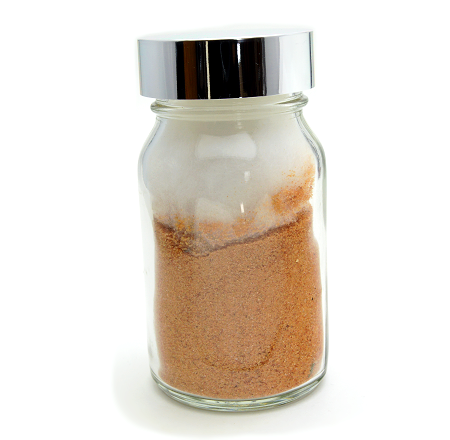 Desert Sand is an aggregate of small minerals. It consists mainly of "Quartz". Energy characteristic is almost the same as "Quartz". If it is used well, it will be an excellent talisman. If you decorate it in a bottle or container, it will be an amulet against evil. When you sprinkle it on the land, the energy of the surrounding is cleaned.
---
Desert Sand exists in harsh places where there is little rainwater. It is an amulet that received "Energy of the Sun" sufficiently. It can be said to be "a mass of positive energy". It brightens your feelings and enhances your ability to act.
---
About Desert Sand, the sand collides with each other due to the influence of the wind. As a result, the surface gets rounded and smooth. In Desert Sand that occurs in harsh environments, sturdy Quartz eventually remains. Desert Sand is a symbol of "viability" and "patience". Desert Sand gives you the power to survive in a competitive society.
---
Desert Sand is a charm that received the wind energy sufficiently. Strong wind energy will attract luck and success. You get the opportunity to improve the flow of luck. It is also recommended when you want to overcome adversity.
---
Desert Sand is about "2mm ~ 0.0625mm" in size. Originally it was a big rock. When it weathered and crumbled, it becomes sands. Small sands will fly away and gather. If the size is large, the sands do not fly far and gather nearby. Therefore, the size naturally will be uniform.
---
"Desert Sand", "volcanic zone sand" and "coastal sand" have different components. The power obtained will change if the sand types are different. It does not mean "any sand is OK". Each has excellent characteristics. Please use the sand properly according to the application.
---
There are few shops selling Desert Sand. Most people would say "I do not know how to use it." The sales side also feels "we do not know how to sell it". Main purposes are summarized below, please check.
[1] Stuff in a bottle and use as an amulet.
[2] Spread on the land and cleanse evil energy.
[3] Add to a mineral specimen collection.
[4] Possess for teaching materials. (It is beautiful when it is viewed with a microscope).
Desert Sand is sold at "mineral shop" and "teaching material shop" etc. Since the volume itself is large, it is sold at a cheap price.
---
Depending on the place of production, Desert Sand has different "colors", etc. "Sand of the Sahara" is sold the most. The Sahara is the world's largest desert on the African continent. Please examine "Sand of the Sahara" as well when searching for Desert Sand.
Chakra Chart of Desert Sand
9th Heaven Chakra
[God]

8th Air Chakra
[Cloud]

7th Crown Chakra
[Soul]

6th Third Eye Chakra
[Wisdom]

5th Throat Chakra
[Voice]

4th Heart Chakra
[Love]

3rd Solar Plexus Chakra
[Light]

Desert Sand
[Guts] execution power

1st Root Chakra
[Life]

0th Earth Chakra
[Person]
Author Hayasaka Yoshino

Hayasaka Yoshino is a stone healer that usually works in Tokyo area, Japan. Yoshino is also famous as a fortune teller and seen over 10,000 people. "Fortune-telling counseling", which finds out the best gemstone for the client, received a high reputation. Representative director of LWE Co., Ltd.
Other Gemstone Recommendation