Diatomite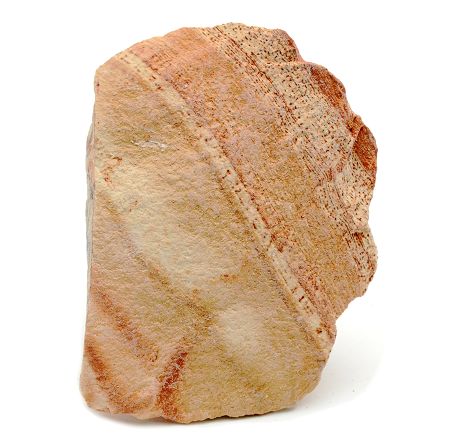 Diatomite has the meaning and properties of preventing negative energy. It is a gemstone to keep away the source of unhappiness. It will be useful when you want to create a peaceful environment. The basic ingredient is the same as "Quartz" with high purification energy. It also includes the ability to purge unnecessary negative energy.
---
Diatomite has the meaning and properties to strengthen will ability. It is a gemstone to make you achieve what you decided once. It is also used when you want to prevent "ambivalence", "compromise", "laziness" or "nasty trick". It is a talisman to produce a great achievement that everyone admits.
---
Diatomite has the meaning and properties to improve the charm of the owner. It is a gemstone to polish comprehensively both inside and outside. It keeps "the beauty of the heart" and "youthfulness" at the same time. It is recommended for those with many opportunities to contact with people.
---
Diatomite is a gemstone which the shells of living things gathered. It is produced by the shell of plankton called "Diatom". It is a type of rock called "Sedimentary Rock". The Diatomite shell is made of a component called "Silicic acid". Silicic acid is the ingredient of "Quartz". Therefore, the main ingredient of Diatomite is "Silicon dioxide".
---
Diatomite has many gaps and is very light. It also has excellent absorption characteristics. When you search for Diatomite, you will find many such items as "bath mat", "coaster", "dish dryer" or "desiccant". It will also be used for a mobile stove, "clay charcoal stove", etc.
---
The distribution volume of Diatomite is normal. Many are sold at do-it-yourself stores rather than gemstone shops. It is often used for practical purposes than for obtaining energy. There will be little to be processed into accessories. In this article, we are daringly introducing energetic use. Originally it is a natural stone so excellent energy is hidden in it. The price is inexpensive and can be obtained easily.
---
Diatomite has the meaning and properties of widening the narrowed field of view. You will have the courage to challenge new fields. It is a gemstone to make active use of revolutionary ideas. It is also recommended when you seek "novelty" and "uniqueness".
---
Diatomite has the meaning and properties to improve the flow of luck. It is a gemstone to quickly get out of the stagnation period. It will help to revive the original momentum. You can get support to wipe out stagnant feelings.
Chakra Chart of Diatomite
9th Heaven Chakra
[God]

8th Air Chakra
[Cloud]

7th Crown Chakra
[Soul]

6th Third Eye Chakra
[Wisdom]

5th Throat Chakra
[Voice]

4th Heart Chakra
[Love]

3rd Solar Plexus Chakra
[Light]

Diatomite
[Guts] execution power

1st Root Chakra
[Life]

0th Earth Chakra
[Person]
Author Hayasaka Yoshino

Hayasaka Yoshino is a stone healer that usually works in Tokyo area, Japan. Yoshino is also famous as a fortune teller and seen over 10,000 people. "Fortune-telling counseling", which finds out the best gemstone for the client, received a high reputation. Representative director of LWE Co., Ltd.
Other Gemstone Recommendation