Amphibolite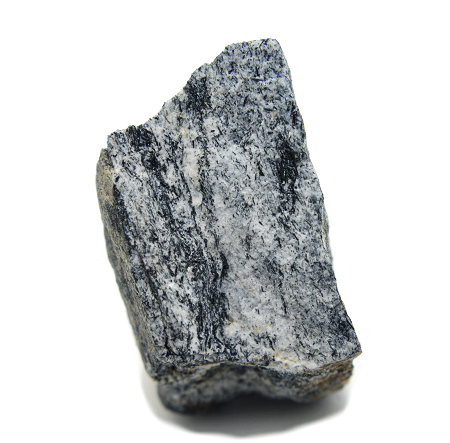 Amphibolite has the meaning and properties to calm the mind. It is a gemstone to give deep comfort and healing. Potential heart and scars are healed gently. It is recommended when you want a peaceful and satisfying environment.
---
Amphibolite has the meaning and properties to pursue one thing thoroughly. It is an amulet to make you an active professional in a specific field. It will have you great success in your field with high victory possibility. It is a gemstone to switch "wide and shallow" to "deep and narrow". It reduces the possibility that things will end halfway.
---
Amphibolite has the meaning and properties to increase will ability. It will support to establish a strong will that cannot be overwhelmed by difficulties. You gain the strength to fulfill responsibility to the end. It is also recommended when you want to meet the expectations of the surroundings.
---
Amphibolite is born when rocks are pushed deep underground. Amphibolite is a rock in which "Basalt" or "Gabbro" has changed. It changes in "hot" and "high pressure" environments deep underground. It is a type of rock called "Metamorphic Rock".
---
Amphibolite is a rock formed mainly of "Amphibole" and "Plagioclase". The part with color is "Amphibole", and the white part is "Plagioclase". It is convenient to try out two minerals at once. You can observe beautiful crystals when you look through with a magnifying glass.
---
The distribution amount of Amphibolite is small. It will be rarely used for commercial purposes. It is sold at some mineral shops etc. which are strong in rocks. Most will not be processed into accessories. When using it for amulets, please put it in a purse, etc. and use it. Large type is used by putting it in the entrance or the bedroom etc. Putting it on the place you see on a daily basis is easier to make it function as a talisman. Since the price is inexpensive, it can be purchased deeply without problems.
---
Amphibolite has the meaning and properties to speed up independence. It is a gemstone to overcome the dependence part and head for independence. "Confidence", "ability" or "courage" necessary for independence is given. It is also recommended when you want to try your own power.
---
Amphibolite has the meaning and properties of an amulet against evil. It is a gemstone to strongly block surrounding negative energy. It is also used when you want to break an unfortunate flow. It is a valuable amulet such as when you want to strengthen the defense of life.
Chakra Chart of Amphibolite
9th Heaven Chakra
[God]

Gray Amphibolite
[Cloud] Application

7th Crown Chakra
[Soul]

6th Third Eye Chakra
[Wisdom]

5th Throat Chakra
[Voice]

4th Heart Chakra
[Love]

3rd Solar Plexus Chakra
[Light]

2nd Sacral Chakra
[Guts]

1st Root Chakra
[Life]

Black Amphibolite
[Person] Will Power
Author Hayasaka Yoshino

Hayasaka Yoshino is a stone healer that usually works in Tokyo area, Japan. Yoshino is also famous as a fortune teller and seen over 10,000 people. "Fortune-telling counseling", which finds out the best gemstone for the client, received a high reputation. Representative director of LWE Co., Ltd.
Other Gemstone Recommendation