Plutonic Rock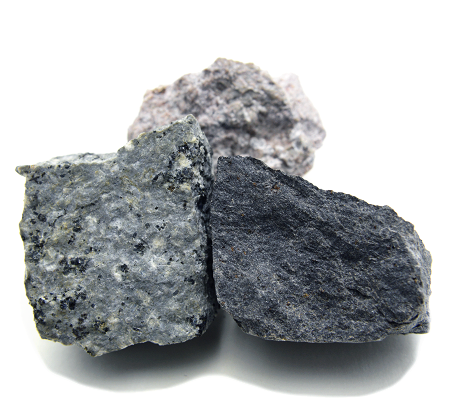 Plutonic Rock is born as the magma cold slowly in the basement. It is an attractive rock coexisting "dynamic energy" and "static energy". It can be used for both "offense" and "defense". It is classified as one type of "Igneous Rock". The rock produced by the magma suddenly got cold is called "Volcanic Rock". The name changes according to the difference in the place to cool down.
---
The types of main Plutonic Rocks are described below.
· "Gabbro"
· "Diorite"
· "Granite"
· "Peridotite"
· "Syenite"
Whichever type you use, it will give you the power of basic Plutonic Rock. The Plutonic Rock that is excellent with you functions as an amulet.
---
Plutonic Rock is born as the magma is chilled over a huge amount of time. Crystals of minerals grow greatly because it is produced over several hundred years. From this character, it is useful as a charm to make a success in endeavors. Ultimate stacking up will eventually produces great success. It is recommended to those who need "continuity power" and "patience". Plutonic Rock is a rock that can be found in deep underground. It can be produced in the depth from several kilometers to several tens of kilometers. There will also be Plutonic Rock emerging to the ground due to crustal movement.
---
Plutonic Rock is a rock used for building materials. Buildings made of Plutonic Rock will have stable energy. Plutonic Rock will be useful when you want to prolong the building for a long time. Even if you just use it as part of the entrance, you can benefit from it. Plutonic Rock has many professional items, and it is hard to find such as when you only want a small amount. Specimens of Plutonic Rock will be sold at mineral shops that are strong in rocks. In addition, it is used for "tombstone", "sculpture material", "stone monument" and "curling stone" etc. A few are processed into accessories.
---
Plutonic Rock has the meaning and properties to make you strong for long-term warfare. It is a stone to prevent you from being misled by short-term interests. It will steadily lead the owner to a success without reducing the assets. It is recommended when you want to realize the best life plan.
---
Plutonic Rock has the meaning and properties of amulet against evils. It is a stone to strongly block the invasion of negative energy. It will keep every "malice", "evil" or "danger" away. Please use it when you want a peaceful environment.
Chakra Chart of Plutonic Rock
Plutonic Rock
[God] Creativity

Plutonic Rock
[Cloud] Application

7th Crown Chakra
[Soul]

6th Third Eye Chakra
[Wisdom]

5th Throat Chakra
[Voice]

4th Heart Chakra
[Love]

3rd Solar Plexus Chakra
[Light]

Plutonic Rock
[Guts] execution power

Plutonic Rock
[Life] Life Energy

Plutonic Rock
[Person] Will Power
Author Hayasaka Yoshino

Hayasaka Yoshino is a stone healer that usually works in Tokyo area, Japan. Yoshino is also famous as a fortune teller and seen over 10,000 people. "Fortune-telling counseling", which finds out the best gemstone for the client, received a high reputation. Representative director of LWE Co., Ltd.
Other Gemstone Recommendation