Lightning Quartz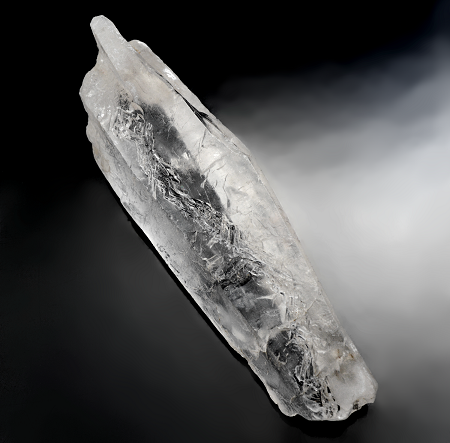 Lightning Quartz has the meaning and properties to activate energy in the body. It is a special gemstone to hold "energy of thunder". It will help supplement the lost energy. It also gives "action power", "passion" and "courage" at the same time.
---
Lightning Quartz has the meaning and properties of purifying negative energy. It is a gemstone to strongly cleanse the surrounding "evil" and "malice." It will help to cut off the root of unhappiness. It is also recommended when you want to regain peaceful everyday life.
---
Lightning Quartz has the meaning and properties to enhance concentration. It is a gemstone to help wiping out unnecessary ideas. It will maximize the work efficiency of things. It supports to acquire not "small success" but "big success".
---
Lightning Quartz is rare "Quartz" that was influenced by lightning strikes. A unique scratch on the surface will be left. It receives so strong shocks that the hard Quartz gets scratches. It is popular as a gemstone with strong energy. It is also called "Lightning Strike Quartz".
---
On Lightning Quartz, people unintentionally want to ask "is it genuine or fake?" Everyone will question, "Does Quartz that remains scratched by lightning exist?" In conclusion, it exists. I, the writer of this website, frequently checked with the wholesaler when purchasing Lightning Quartz. The explanation heard directly from the wholesaler is as follows.
· "Although quite rare, Lightning Quartz exists."
· "Exist the researchers that did occurrence tests of scratches."
· "The tested scratches coincide with the scratches of Lightning Quartz."
· "The scratches are different from those of general natural Quartz."
· "It is difficult to artificially create scratches such as Lightning Quartz"
---
The distribution volume of Lightning Quartz is quite small. It is classified as a rare stone, which is hard to obtain. If you need it, please find a gemstone shop that is strong in rare stones. The price is considerably more expensive than the general Quartz. There is also a shop that sells Quartz containing yellow "inclusions" as "Lightning Quartz". Please note that the type that the inclusion looks like a lightning is not affected by lightning strikes. Upon receiving lightning strikes, a unique scratch remains.
---
Lightning Quartz has the meaning and properties to increase challenge power. It is a gemstone to positively challenge to a new area. It will help to widen the possibilities in the future. It will give a chance to get out of a passive state.
---
Lightning Quartz has the meaning and properties to bloom the dormant talent. It is a gemstone to help to break through the wall of limit. It will break the stagnant situation. It is an amulet to give you confidence in your ability.
Chakra Chart of Lightning Quartz
Lightning Quartz
[God] Creativity

8th Air Chakra
[Cloud]

7th Crown Chakra
[Soul]

6th Third Eye Chakra
[Wisdom]

5th Throat Chakra
[Voice]

4th Heart Chakra
[Love]

3rd Solar Plexus Chakra
[Light]

2nd Sacral Chakra
[Guts]

1st Root Chakra
[Life]

0th Earth Chakra
[Person]
Author Hayasaka Yoshino

Hayasaka Yoshino is a stone healer that usually works in Tokyo area, Japan. Yoshino is also famous as a fortune teller and seen over 10,000 people. "Fortune-telling counseling", which finds out the best gemstone for the client, received a high reputation. Representative director of LWE Co., Ltd.
Other Gemstone Recommendation