Crystal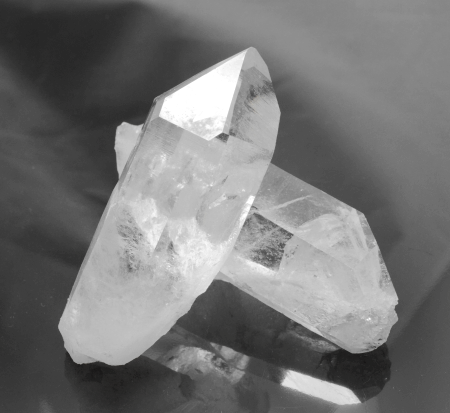 Crystal mostly indicates Quartz. Here, we will describe the meaning and properties of Quartz. Crystal is a famous healing gemstone all around the world. It can gently heal its owner's energy. Crystal is an almighty healing gemstone that can fit anyone's energy. It is a good recommendation for those who will use gemstones for the first time.
---
Crystal has the meaning and properties that heal hurt feelings from the past. If you can't move forward because of your past, please try using Crystal. It can make your future bright by forgetting your past correctly. It is also good to use when you want to bring back your natural brightness or self-confidence. You may have support to get back to your starting point.
---
Crystal has the power to vitalize the energy around it. You, of course, and it would vitalize people around you. It will be useful for people who act as a leader. Crystal can strengthen gemstones around it. That is why Crystal is often used for gemstone accessories. By using Crystal well, you can receive more of the meanings and properties of gemstones.
---
The most famous type of Crystal (Quartz) has a clear color. Its name changes by color and the following are some examples.
- Purple Crystal (Amethyst)
- Yellow Crystal (Citrine)
- Brown Crystal (Smoky Quartz)
- Pink Crystal (Rose Quartz)
- Black Crystal (Morion)
Their meanings and properties differ a little. Please use the best Crystal depending on your usage.
---
Crystal is mainly used for accessories. Bracelets and necklaces are especially popular. There are also earrings and cell phone charms. Please choose your favorite design. If you don't want to wear Crystal, an ore or a sphere l would be a good one to have. You can place it at the entrance, in the living room, on the desk, or in the bedroom.
---
Crystal is a gemstone with the meaning and properties of broadening your horizons. By having a broader point of view, you can arouse your potential. It would be useful to open the door to a new world. Please use it when you want to change your daily life.
---
Crystal has the meaning and properties of making its owner's mind more flexible. It would be effective to loosen your inflexible mind. This quality is used to make smooth human relationships. Please use it when you need to have good communication skills. It would also be good to use when you want to fulfill your love or marriage.
Author Hayasaka Yoshino

Hayasaka Yoshino is a stone healer that usually works in Tokyo area, Japan. Yoshino is also famous as a fortune teller and seen over 10,000 people. "Fortune-telling counseling", which finds out the best gemstone for the client, received a high reputation. Representative director of LWE Co., Ltd.
Other Gemstone Recommendation