Purple Crystal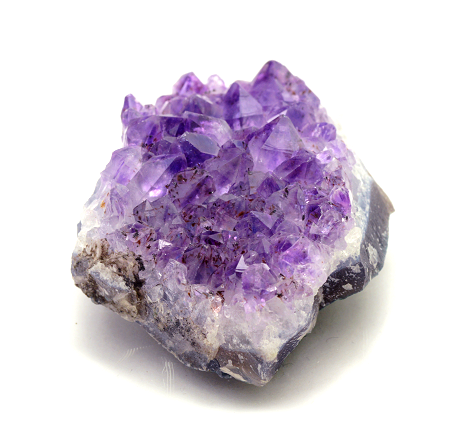 Purple Crystal is a gemstone with the meaning and properties of preventing negative energy. It is popular as an amulet to get rid of bad things from your body. Please use it when you tend to have a negative influence from your surroundings or people. It is a good amulet that protects its owner from unnecessary stress.
---
Purple Crystal has the meaning and properties that heal hurt feelings. It is a gemstone with strong healing energy. It could fill up the hole in your mind and strengthen your mind so that you won't get hurt again. Purple Crystal is popular as a gemstone that can heal and strengthen at the same time.
---
Purple Crystal is a gemstone with the meaning and properties of catching the luck flow. It won't miss even a small chance. You can make a good choice and repeat that to reach success. It will be useful when you want to make sure of which choices are positive or negative. This gemstone would make your intuition and decisions always sharp.
---
Purple Crystal commonly says of Amethyst. We sometimes call all the purple gemstones Purple Crystal, such as Amethyst, Charoite, Sugilite, and Kunzite. If you need Purple Crystal, please carefully check which kind of gemstone you want.
---
Purple Crystal affects the chakra above your head (the point of vital energy). Purple is a sacred color, and from ancient times, people believed that it has the power to connect with the spiritual world. Purple (the energy of enlightenment) is created when red (dynamic energy) and blue (static energy) are mixed. It is popular as a color that can enhance the level of the mind and soul. It would be nice to use Purple Crystal as a support item of meditation.
---
Purple Crystal has the meaning and properties of improving its owner's intuition. This gemstone can sense invisible energy and help your daily life. You can use it for various purposes, such as choosing a spouse or deciding where to invest. It is an amulet that could correctly find the way to happiness.
---
Fortune tellers and healers highly support Purple Crystal. You would be able to sense the energy of a person or a place. If you are interested in the spiritual field, Purple Crystal is a good recommendation. When you put it by your pillow, you are more likely to see foresight dream. It is also a good amulet to prevent nightmares.
---
Purple Crystal has the meaning and properties of getting in love with each other. This gemstone could act as a cupid. It reacts to the affection between each other, and make progress of the relationship. It would give you courage and a chance to take one step forward.
Author Hayasaka Yoshino

Hayasaka Yoshino is a stone healer that usually works in Tokyo area, Japan. Yoshino is also famous as a fortune teller and seen over 10,000 people. "Fortune-telling counseling", which finds out the best gemstone for the client, received a high reputation. Representative director of LWE Co., Ltd.
Other Gemstone Recommendation