Soapstone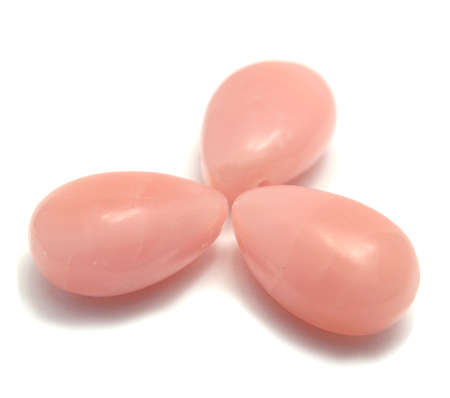 Soapstone has the meaning and properties that make your mind calm. This gemstone could bring back your inner peace. It would help you balance your feelings and keep your state calm. It is also useful when you want to have some time to reconsider yourself.
---
Soapstone has the meaning and properties of purifying dull energy. It is popular as a gemstone with great purifying energy. You would be able to release yourself from negative thoughts or information. You can see your future with pure eyes. It is an amulet to keep your eye on a bright future.
---
Soapstone has the meaning and properties of fulfilling your mind with love. This gemstone has full of warm love energy. It would gently heal the hole in your mind. It could heal your loneliness and sorrow and bring back your original brightness. By fulfilling your mind with love energy, you can draw in good relationships.
---
Soapstone is a gemstone that is also called Talc. This name is known as a nickname of Talc. It was named Soapstone because it feels very smooth when you touch it. It has a unique feeling, so please touch it if you have a chance.
---
Soapstone is a very soft gemstone. Based on the Mohs hardness, its hardness is 1 to 1.5, the lowest. Quartz is 7 and Diamond is 10 on Mohs' scale of hardness. We can say that it is the complete opposite gemstone of Diamond, the hardest gemstone. Softer gemstones are easier to blend energy. It has the fastest speed to synchronize with its owner's energy. Just by touching it for a few hours, it will be your gemstone.
---
The amount of Soapstone is not large in the market. If you need one, please look for it in specialty shops that have many kinds of gemstones. Soapstone is known among specific gemstone fans. It is mostly made into bracelets. There are pink, green, and white colors available. Pink Soapstone is the easiest to get.
---
Soapstone has the meaning and properties of getting back your true self. This gemstone would unload the heavy burden on your mind and relieve you. You could get relaxed and act like who you are. It would support what you really want to do.
---
Soapstone has the meaning and properties of making your mind bright. It is a positive gemstone that gives vitality to its owner. It would relieve your depressive feelings. Please try using the power of Soapstone when you want to act positively.
Author Hayasaka Yoshino

Hayasaka Yoshino is a stone healer that usually works in Tokyo area, Japan. Yoshino is also famous as a fortune teller and seen over 10,000 people. "Fortune-telling counseling", which finds out the best gemstone for the client, received a high reputation. Representative director of LWE Co., Ltd.
Other Gemstone Recommendation