Cordierite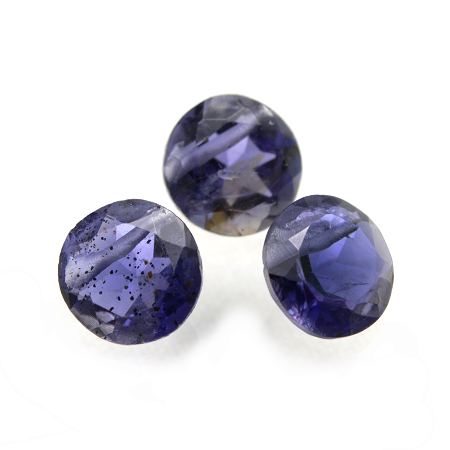 Cordierite is a gemstone with the meaning and properties of improving the sixth sense. It is useful for creating flexible ideas free from common sense or theories. It is also good to use when you want to gain victory in unordinary methods. Cordierite is also known as a gemstone that can change impossible into possible.
---
Cordierite has the meaning and properties of strengthening its owner's mental power. People believed that it has the power to break off various hesitation and concentrate the energy. You would be able to have the power to achieve your goals. This quality is useful to become a good leader. It is a gemstone that can give you the necessary mental power and charisma to lead people.
---
Cordierite is a gemstone that is useful to understand yourself correctly. It would analyze your goal of life, talents, personality, and strong points and make the full use of it in the right way. You could be very productive by using it. It is also useful when you want to have the purpose of your life or get out of the lethargic state. It can also improve self-esteem at the same time which is essential for success.
---
Cordierite has the meaning and properties of making a breakthrough into a locked-up feeling in your life. This gemstone would release stagnant energy correctly. By discharging negative energy, you can bring in positive energy inside you. You would be able to get a chance to solve the problems. It is also useful when you simply want to make yourself feel brighter.
---
Cordierite is also called in the name of Iolite. You can get more information by searching it with the name Iolite. If you want to know more details, please look up by Iolite. It is also called Water Sapphire. As the name says, it looks like Sapphire with watery mood. You can enjoy a different beautiful blue color from Sapphire by this gemstone.
---
Cordierite is a gemstone that changes color by the angle. You can see blue, purple, and yellow. You can see more colors from high-quality ones, and they are sold at high prices. It is mainly made into necklaces, earrings, and bracelets.
---
Cordierite has the meaning and properties of leading its owner's life in a better way. It would strengthen people's sixth sense and lead you to the correct way. This gemstone will help you make the best decision. If your choice or action tends to backfire, please try using the power of Cordierite.
Author Hayasaka Yoshino

Hayasaka Yoshino is a stone healer that usually works in Tokyo area, Japan. Yoshino is also famous as a fortune teller and seen over 10,000 people. "Fortune-telling counseling", which finds out the best gemstone for the client, received a high reputation. Representative director of LWE Co., Ltd.
Other Gemstone Recommendation