Inca Rose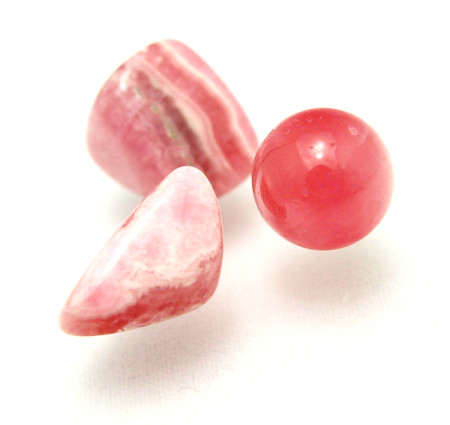 Inca Rose has the meaning and properties of increasing love energy. This gemstone is popular for solving loneliness. It is also used to get back the joy of love. It is an amulet to fill your heart with love and draw in good relationships.
---
Inca Rose has the meaning and properties of healing hurt feelings. This gemstone can heal your past and let you make progress to the future. You would be able to get support to overcome anxiety and fear. You can simply use it to make yourself feel positive, too.
---
Inca Rose is a gemstone that can support you to make your dreams come true. It would give you the energy necessary to overcome problems and obstacles. If people around you are against you, it will give you the power to get over them. Please use it as an amulet to make your ideal future into reality.
---
Inca Rose has the meaning and properties of adjusting energy balance. Please use it when you want to get out of the stagnant period. It will fully support you until you get back to your original state. Inca Rose is a useful gemstone to supplement lacking energy. When your energy is being scattered, it will let your energy focus on one thing. It is an amulet that can keep the energy you need for your living.
---
Inca Rose is also called as Rhodochrosite. Either name is fine, and you can find the same gemstone. More people search in the name of Rhodochrosite, so please lookup in this name, too. The meanings and properties are also the same.
---
Inca Rose is a gemstone with pink to red color. The ones with reddish color are rare in the market, and they are expensive. The amount of production is also decreasing, so it could become even more expensive. If you are interested, it would be better to get one soon. Some of them have white stripes on the surface. Please choose your favorite Inca Rose according to the appearance.
---
Inca Rose has the meaning and properties of giving vitality to its owner. If you just want to have more energy, please use Inca Rose. This gemstone can change your negative feelings. It will be useful to get back a productive life.
---
Inca Rose is useful to get back your self-confidence. This gemstone can turn around negative and positive. The more deeply you feel depressed, the higher it can raise you. It would make your mind stronger as much as you lost. The self-confidence that you got back will become great energy to make a strong step forward.
Author Hayasaka Yoshino

Hayasaka Yoshino is a stone healer that usually works in Tokyo area, Japan. Yoshino is also famous as a fortune teller and seen over 10,000 people. "Fortune-telling counseling", which finds out the best gemstone for the client, received a high reputation. Representative director of LWE Co., Ltd.
Other Gemstone Recommendation