Blue Howlite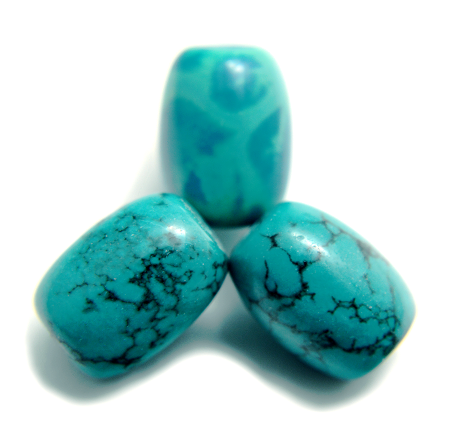 Blue Howlite has the meaning and properties to embody the image. It is popular as a gemstone to enhance the creativity of the owner. It will convert the best ideas into the best works. It is also adequate when you want to enhance your daily work. It supports to maintain high tension, which will produce many results.
---
Blue Howlite has the meaning and properties of enhancing daily happiness. It is a gemstone that contains very positive and bright energy. It will prevent you from being dominated by negative emotions. Interpreting things positive easily will increase your daily well-being.
---
Blue Howlite has the meaning and properties to create your own personality. It is a gemstone to awaken your own abilities and talents. You will control your own power and build up results efficiently. Blue Howlite makes the situation like not "go to the place where you are needed" but "collect people who need you". It is a gemstone that eliminates the need for sales.
---
Blue Howlite is a gemstone similar to "Turquoise". It is also called "Howlite Turquoise". It is produced by dyeing Howlight in light blue. The name of Turquoise is used, but it is another mineral. Please get the one you need because the meaning and properties that can be obtained from Blue Howlite and Turquoise are different. "Howlite" is also used as a distribution name of "Magnesite". Therefore, it may be called "Magnesite Turquoise". If you cannot find the information, please change the search word and investigate this gemstone.
---
Obtaining Blue Howlite is relatively easy. It is handled in many shops. As it is indistinguishable from "Turquoise", some stores may not sell it. When you try to get it, please ask a dealer about the handling status. Blue Howlite is sold relatively cheaply. Therefore, it will be easy to try the power casually. Bracelet type is the most popular, and there are also necklace and pierces.
---
Blue Howlite has meaning and properties to make human relations better. It is popular as a gemstone to ease conflicts and collisions. It has the power to quickly sense the thoughts and emotions of others. It will make you go one step ahead of the other and avoid barren battles. It is also used for the purpose of deepening friendly relationships with others.
Author Hayasaka Yoshino

Hayasaka Yoshino is a stone healer that usually works in Tokyo area, Japan. Yoshino is also famous as a fortune teller and seen over 10,000 people. "Fortune-telling counseling", which finds out the best gemstone for the client, received a high reputation. Representative director of LWE Co., Ltd.
Other Gemstone Recommendation