White Labradorite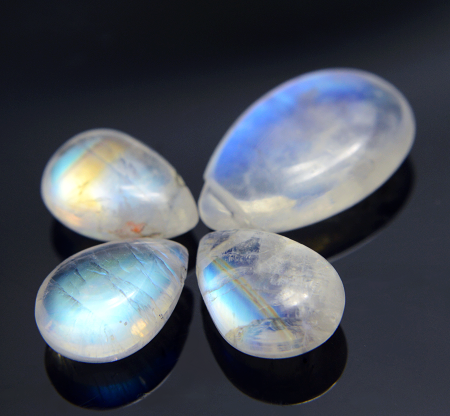 White Laboradorite has the meaning and properties of capturing new energy flexibly. It is a gemstone to overcome the rigid situation. It has been believed that "the power of leap is given so as to cancel the minus part so far". By catching a new wind, it will fly to a bright future.
---
White Laboradorite has the meaning and properties to bring out the potential of the owner. It is a gemstone to open the door of the closed possibility. The true ability will be maximized and it will create great success. It is also recommended for those who want a weapon to survive in their lives. It will also help to restore the confidence of the owner.
---
White Laboradorite is a gemstone that has the meaning and properties of healing tired mind. It has been popular as a powerful healing stone since ancient times. It will heal the damage received from the outside and support to recover enough vitality. White Laboradorite is also a popular amulet against evil. It will keep you away from the evil that drains the energy of the owner.
---
White Laboradorite is a gemstone also called "Rainbow Moonstone". Labradorite and Moonstone are originally different gemstones, but it has become established as distribution names. White Laboradorite looks a lot like a Moonstone. It is hard to identify with the naked eye alone. Both belong to the Feldspar group.
---
The distribution volume of White Laboradorite is normal. It may be easier to find out by examining with the distribution name of "Rainbow Moonstone". Depending on the dealer, there may be only regular "Labradorite" and "Moonstone". Please carefully check the handling status before obtaining. The price will be almost the same as a general Moonstone. The price changes depending on the internal brightness, transparency and scratches. The high quality White Laboradorite is so beautiful like it cannot be considered a natural product. It is popular and has plenty of designs. It is processed into bracelets, necklaces and earrings.
---
White Laboradorite has the meaning and properties of attracting good luck. It is an amulet to change from unhappy constitution to lucky constitution. It breaks the chain reaction of negativity and helps to make it easy to attract good luck. The good luck that has fallen in will bring in even greater good luck.
Author Hayasaka Yoshino

Hayasaka Yoshino is a stone healer that usually works in Tokyo area, Japan. Yoshino is also famous as a fortune teller and seen over 10,000 people. "Fortune-telling counseling", which finds out the best gemstone for the client, received a high reputation. Representative director of LWE Co., Ltd.
Other Gemstone Recommendation