Peach Quartz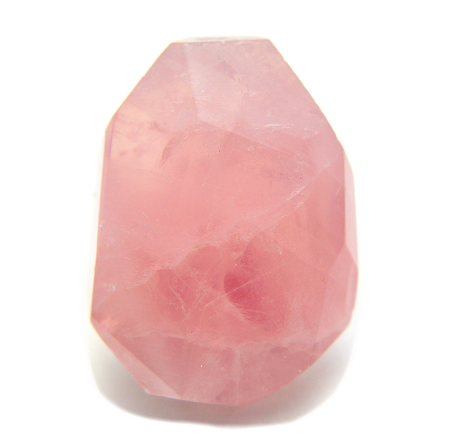 Peach Quartz has the meaning and properties of nurturing love. It is an effective gemstone when you have someone whom you want to deepen the relationship with. It can be used for all "lovers", "family" and "friends with opposite sex". Enriching the energy of love around you will enrich your life.
---
Peach Quartz also has the meaning and properties of filling your heart with love. It is used for the purpose of loving yourself properly. Please use it when you are not confident in yourself or when you feel your self-affirmation is low. It helps to eliminate isolation and loneliness and create a life filled with love.
---
Peach Quartz has the meaning and properties of converting negative emotions to positive. It is a gemstone that has been passed down that it comes to light of the heart. You will have a warm light in the cold heart. It helps to regain peace and calm feelings.
---
Peach Quartz is a world-renowned healing stone. The calm and gentle energy inside can be said to be the best for healing the mind. It has gained great support from professional healers and therapists. When you seek healing gemstones, it is good to add it to the candidate.
---
Peach Quartz is also known by the name "Rose Quartz". The meaning and properties that can be obtained are the same, only the names are different. Pink color Quartz is popular and has a lot of distribution. It may not be so difficult to find it. Basically it is inexpensive, but high quality type is expensive. A type that has high transparency and good coloration is beautiful and even valuable.
---
Designs of Peach Quartz are plentiful. Since there are many production areas and the high hardness, it is processed into various shapes. Items such as "bracelet", "necklace", "pierces", "strap", "raw stone" and "figures" are all be available. It is also a secret behind the popularity that you can choose your favorite design. Please choose an easy-to-use design.
---
Peach Quartz has the meaning and properties of regaining hope. It is a gemstone that is said to "save the owner from despair and nightmares." It will give you the power to get out of all directions. It is often used as a talisman of the evil year. The energy of hope leads the owner to a bright future.
---
Peach Quartz has the meaning and properties to make it easy to receive the voice from the heaven. It is popular as a gemstone that encourages you to make the right choice. It also helps you not to lose sight of what you should achieve. Peach Quartz is a gemstone that lets you learn more in life. It is also referred to as "the guardian stone that enhances the value of the soul." It is also recommended for those who want to be strong from the heart.
Author Hayasaka Yoshino

Hayasaka Yoshino is a stone healer that usually works in Tokyo area, Japan. Yoshino is also famous as a fortune teller and seen over 10,000 people. "Fortune-telling counseling", which finds out the best gemstone for the client, received a high reputation. Representative director of LWE Co., Ltd.
Other Gemstone Recommendation