Pink Rhodonite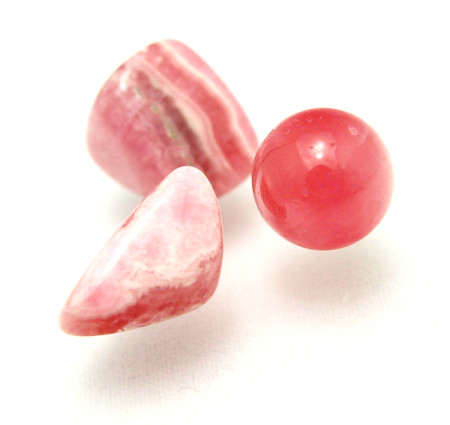 Pink Rhodonite has the meaning and properties of adding elegance. As the name suggests, it is a gemstone that symbolizes "the glow of a rose." It is popular as a gemstone that keeps the owner's aura fine. You will get the "elegance" and "power" unique to the rose. Please use it also when you want to improve your level. It is also recommended to people who have many opportunities to meet wealthy people.
---
Pink Rhodonite is a gemstone that has the meaning and properties of keeping passion constant. Rose is a symbol of passion and has a powerful energy. It is recommended when you do not want to loosen your mind until the goal is achieved. This nature is also valid for love. It is a gemstone that is also used when you fall out of love or when you want to regain romantic feelings. It will give you the joy and excitement to love again.
---
Pink Rhodonite has the meaning and properties of loving oneself properly. It is an amulet used when self-hate and self-negation continue. If there is a lack of love for yourself, you will tend to lack the love you gather from around you. Pink Rhodonite will create a clue out of this vicious circle.
---
Rhodonite is a "red" or "pink" gemstone. The better the quality is, the more beautiful the color is. Crimson Pink Rhodonite is very valuable and as expensive as Ruby. If you want high quality type stone, please secure more budgets.
---
There is not much distribution of Pink Rhodonite. Some gemstone shops may not handle it. If necessary, please look for a highly specialized gemstone shop. The bracelet type is popular, and there is also a necklace type.
---
Pink Rhodonite is a gemstone that has the meaning and properties of detecting the truth. It is popular as a talisman to identify lies and falsehoods. It is also effective when you want to prevent your intuition from weakening. If you need to see people, please try the power of Pink Rhodonite. It will be useful at the time of "recruitment", "examination", "interview" or "contract".
---
Pink Rhodonite has the meaning and properties of enhancing the moral of the owner. It is a gemstone to encourage good deeds. The right good deed is the same as investment and returns to you at a fixed rate. Helping people is essential to enriching life. At first glance "moral" and "wealth" may seem to be unrelated. But in the end, good wins and evil ends. Keeping high morals will make your life richer.
Author Hayasaka Yoshino

Hayasaka Yoshino is a stone healer that usually works in Tokyo area, Japan. Yoshino is also famous as a fortune teller and seen over 10,000 people. "Fortune-telling counseling", which finds out the best gemstone for the client, received a high reputation. Representative director of LWE Co., Ltd.
Other Gemstone Recommendation