Green Bloodstone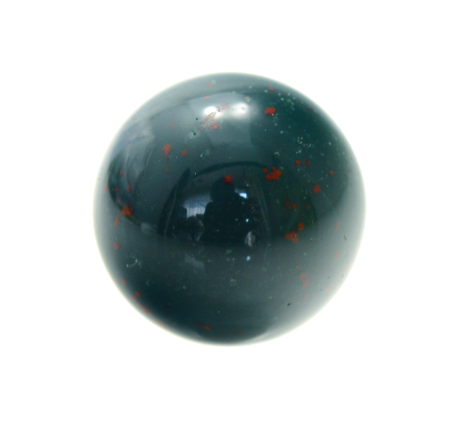 Green Bloodstone has the meaning and properties of purifying the energy of the owner. It is a gemstone that symbolizes "blood" and has been believed to have the power to purify the blood in the body. A very powerful healing energy is hidden in it. Please use it when you are likely to receive negative energy. It cleanses accumulated poison and restores normal energy.
---
Green Bloodstone has the meaning and properties of enriching love. This power is effective with you and others. You will love yourself properly, and your charm and confidence will be restored. Loving others properly will create a life mentally satisfied. If you feel "lack of affection," please try the power of Green Bloodstone. The energy of love will be a great hope.
---
Green Bloodstone has the meaning and properties of getting out of stagnation period. It is the gemstone to detect and remove energetic clogs. It will be an amulet leading you to a new world. A new and powerful tailwind moves the owner to the next stage.
---
Green Bloodstones looks like the "blood infiltrated into green ground and crystallized". It has been treated carefully as a sacred stone since ancient times. The power obtained is strong, and there are many gemstone lovers of intermediate to advanced level.
---
Green Bloodstone is processed into accessories etc. making use of the red spot pattern. If it is made small, which makes it difficult to see the pattern, it will be basically made larger. In size, 10 mm or more is recommended. It is processed into bracelets etc. and worn. There is not much distribution, so please visit some gemstone shops. The price is as expensive as the type with beautiful red spots.
---
Green Bloodstone has the meaning and properties to clear the cloudiness of the heart. It is a gemstone that cleans up the mind which was cloudy by "anxiety", "fear", "anger" and "sadness". If you feel that "you tend to make many negative choices or judgments", Green Bloodstone is recommended to use as a talisman. It will prevent the owner from moving into the wrong direction. It is also recommended when you want the weight being lifted off your shoulders.
---
Green Bloodstone has the meaning and properties to support the realization of the dream. It is the perfect gemstone when you want the courage to move forward with confidence. It drives out "resignation" and "compromise" from the heart. The way you believe will attract a great fortune. Please use it also when you want great success and results.
Author Hayasaka Yoshino

Hayasaka Yoshino is a stone healer that usually works in Tokyo area, Japan. Yoshino is also famous as a fortune teller and seen over 10,000 people. "Fortune-telling counseling", which finds out the best gemstone for the client, received a high reputation. Representative director of LWE Co., Ltd.
Other Gemstone Recommendation