Green Malachite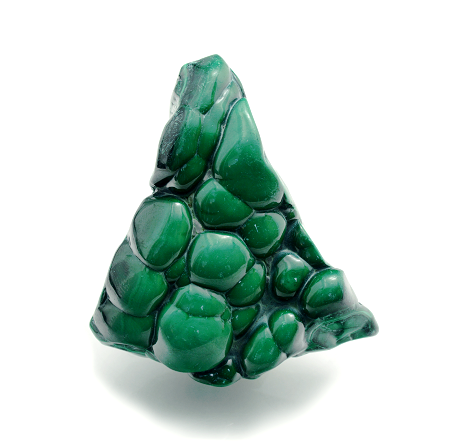 Green Malachite has the meaning and properties of an amulet against evil energy. It is a popular gemstone that has been used since ancient times for the purpose of clearing evil energy. The history is very old and has been used since BC. When you look for amulet gemstones, it is very likely that Green Malachite will emerge as a candidate. It is a powerful amulet gemstone that combines achievements and popularity.
---
Green Malachite has the meaning and properties of filling the shortage in energy. It is famous as a charm to maintain the best condition. It will help you maintain a certain result. It is also recommended when you are too busy and have no time to be weak. It is also known as an amulet to secure social status.
---
Green Malachite has the meaning and properties of calming the flow of fortune. It is a gemstone to restore peaceful daily life. It reduces a large burden and creates reasonable success. It is also recommended if you want to make a long-term plan successful. It reduces the risk of getting stuck on the way.
---
The distribution volume of Green Malachite is normal. Since it is a polarizing gemstone, it is like either you love it or you hate it, some shops might not deal with it. Green Malachite is available with accessories and raw stones. Accessory type is popular for bracelets and necklaces. If you want to carry it as a charm, please use an accessory type. Since raw stones have beautiful unique patterns, you won't get bored. It is also popular as an interior decorating the room.
---
Green Malachite can also be found in minerals such as "Azurite" and "Chrysocolla". If even a little is included, it is possible to feel the power of Green Malachite. Please also look for gemstones that contain some gemstones multiply. It is advantageous because you can try multiple powers at the same time.
---
Green Malachite has the meaning and properties of deepening relationship with someone in mind. Enclosed energy of love will reduce the distance between the two. It is also said to be an "amulet to understand each other.'' It will also help to avoid adverse conflicts. It is an amulet suitable for long and good relationship.
Author Hayasaka Yoshino

Hayasaka Yoshino is a stone healer that usually works in Tokyo area, Japan. Yoshino is also famous as a fortune teller and seen over 10,000 people. "Fortune-telling counseling", which finds out the best gemstone for the client, received a high reputation. Representative director of LWE Co., Ltd.
Other Gemstone Recommendation