Adamas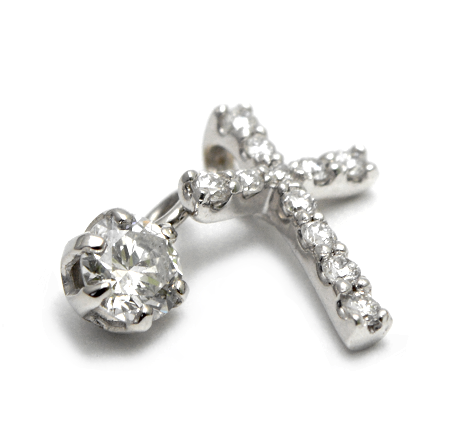 Adamas is the word origin of Diamond. It means "difficult to conquer" in Greek. Moreover, it included the Latin word "Adamantis" and the word "Diamond" was made. Diamond is famous as the hardest mineral on Earth. It is believed to give the power of the strongest and invincible to the person. This gemstone has strong energy inside.
---
Mostly, Adamas is considered as Diamond. Adamas was named for gemstones that are harder than Ruby or Sapphire. Diamond is the only gemstone that is harder than Ruby and Sapphire. Therefore, Adamas means Diamond. However, Adamas means "a hard gemstone" in the strict sense. Adamas is sometimes called Adamant.
---
Adamas is a model of imaginary minerals such as Adamantite and Adamantium. They both don't exist in this world. Mostly, they are both considered as the hardest mineral. The nearest mineral in the real world is Diamond. If you want a mineral that is similar to Adamantite or Adamantium, please get Diamond.
---
Adamas (Diamond) has the meaning and properties of making your ideal into reality. This gemstone can fulfill all love, fortune, and vitality. It will help you not to regret in your life. It is also good to use when you want to run through your life in maximum power.
---
Adamas (Diamond) has the meaning and properties of stimulating its owner's growth. This gemstone can make you perfect at the quickest speed. It would shorten the time until your efforts pay off. It is useful when you need to hurry for your success.
---
Adamas (Diamond) has the meaning and properties of meeting the best partner. It is famous for a gemstone that symbolizes eternal love. It would make your days filled with rich love. Adamas is an amulet to keep sincerity. It has the power to reduce cheating and arguments.
---
Adamas (Diamond) has the meaning and properties of filling the sense of emptiness in your heart. It would support you in finding a hobby or your purpose in life. This gemstone can increase happiness and fulfillment in your daily life. It could stop your life that just consumes things.
---
Adamas (Diamond) has the meaning and properties of enhancing its owner's creativity. This gemstone can help you have an epochal idea. It would let you create a brand new value that has never been before. It is useful when you want to become a pioneer of the new era.
Author Hayasaka Yoshino

Hayasaka Yoshino is a stone healer that usually works in Tokyo area, Japan. Yoshino is also famous as a fortune teller and seen over 10,000 people. "Fortune-telling counseling", which finds out the best gemstone for the client, received a high reputation. Representative director of LWE Co., Ltd.
Other Gemstone Recommendation