Green Aventurine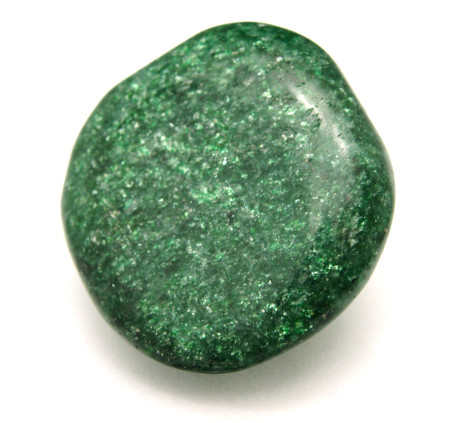 Green Aventurine has the meaning and properties of bringing in more good luck. This gemstone can break off bad luck and lead you to the cycle of good luck. It will solve a problem, such as you are very skillful, but you aren't lucky. It would help you certainly grab a chance that you need.
---
Green Aventurine has the meaning and properties of prosperity. This gemstone would strongly support its owner's success. You could smoothly gain success and achievements. It is also useful when you need high evaluation and reliance.
---
Green Aventurine has the meaning and properties of increasing its owner's self-confidence. This gemstone would get rid of underlying anxiety and fear. It is useful to improve extreme self-hatred and self-denial. Green Aventurine is an amulet to support you in trying things utmost. It could reduce your time to stop and think.
---
Aventurine has many kinds of colors. Green Aventurine is the most famous one. Many people would think that Aventurine is green. Other than green, there are colors such as blue, yellow, pink, red, and purple. Colors other than green aren't so famous, and they are more for collectors. Please try various colors if you like Aventurine.
---
Green Aventurine is a gemstone that has a shiny surface. This shine is called aventurescence. The component that makes this shine is Mica. The color of Aventurine changes by the type of Mica. The ones you can't see the shine of Mica are called Green Quartzite and considered as a different gemstone. However, Green Quartzite is often sold as Green Aventurine. Please check the shine carefully before you buy it.
---
The kinds of Mica that are contained in Aventurine are as follows.
- Fuchsite
- Lepidolite
- Muscovite
Green Aventurine contains Fuchsite. It has a green color because it includes Chromium (Cr).
---
Green Aventurine has several kinds of names.
- Green Aventurine Quartz
- Green Aventurine Quartzite
- Green Aventurine Quartz Schist
Please look for these names together when you look for it.
---
Green Aventurine has the meaning and properties of adjusting the balance of offense and defense. This gemstone is useful in making a proper decision to go forward or backward. It would prevent you from severe defeat due to an extreme strategy. It is a good amulet when you need to make a long-term and smart strategy.
---
Green Aventurine has the meaning and properties of gaining a leader's ability. You could have a charisma that can gather the group as one. It would help you achieve an excellent success that is impossible to attain only by yourself. It is an amulet that would give a position and fortune to its owner.
Author Hayasaka Yoshino

Hayasaka Yoshino is a stone healer that usually works in Tokyo area, Japan. Yoshino is also famous as a fortune teller and seen over 10,000 people. "Fortune-telling counseling", which finds out the best gemstone for the client, received a high reputation. Representative director of LWE Co., Ltd.
Other Gemstone Recommendation