Zincblende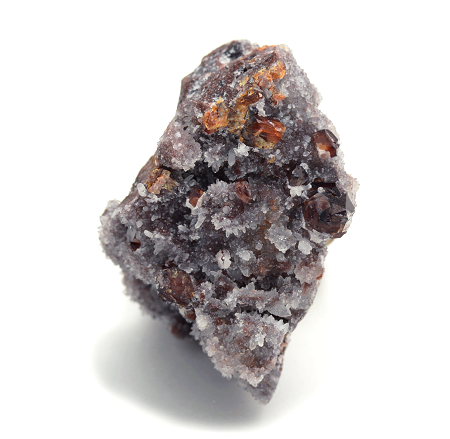 Zincblende has the meaning and properties of supplying lacking energy. This gemstone can fill you up with positive energy that is needed to make progress. It also has the power to cancel out the negative energy with positive energy. It will be useful to make a deficit (-) into a surplus (+). Please use it as an amulet to get out of the difficulty.
---
Zincblende has the meaning and properties of enhancing its owner's creativity. You could create wanted things or services by determining the demand of society. It is useful when you want insight to create a hit. It would also give you the passion and vitality to concentrate on creative work.
---
Zincblende has the meaning and properties of enhancing its owner's intuition. This gemstone can straightly see through the right and wrong of things. You would be able to make the maximum profit by keeping away from losses. It is good to use when you want to grab success most quickly.
---
Zincblende is a gemstone that is also called Sphalerite. It will be easier to find accessories by looking up with Sphalerite. If you want to wear it, please look for Sphalerite.
---
There is not a lot of Zincblende (Sphalerite) in the market. You may not find it unless the shop is very professional or has many types of gemstones. Since it is a rare gemstone, the price is higher than ordinary gemstones. You can buy accessories or ores. The most popular color of Sphalerite is orange. There are also colors such as yellow and green.
---
Zincblende has the meaning and properties of making your thinking positive. This gemstone is famous for having full of light energy. It would change your body so that you can bring in good luck more. It is also an effective amulet to improve self-denial or passiveness. It could support you in building a bright and productive future.
---
Zincblende has the meaning and properties of fully using your character. This gemstone would let you do your best in your strong field. It will support you in improving your skills and talents. Zincblende is a good amulet to increase the possibility of winning. It would help you get out of the situation losing again and again.
Author Hayasaka Yoshino

Hayasaka Yoshino is a stone healer that usually works in Tokyo area, Japan. Yoshino is also famous as a fortune teller and seen over 10,000 people. "Fortune-telling counseling", which finds out the best gemstone for the client, received a high reputation. Representative director of LWE Co., Ltd.
Other Gemstone Recommendation