White Tourmaline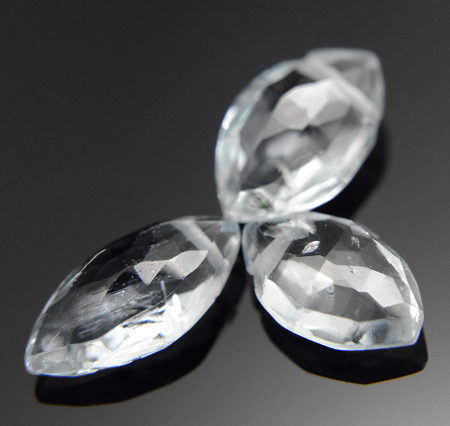 White Tourmaline is a gemstone that has the meaning and properties of an amulet against evil. It protects the owner from negative energy drifting around. It is an amulet that has been used for special ceremonies since ancient times. Even today, the strong power against evil has been handed down. It is popular as a top-class guardian stone both in popularity and ability.
---
White Tourmaline has the meaning and properties of attracting opportunities that are essential to success. It is a gemstone that points the way of luck. You will be able to grab success at the earliest possible time. Good luck you caught once is the key to attract greater luck. It is a gemstone that creates a chain of success and luck.
---
White Tourmaline has the meaning and properties of breaking the owner's stereotype. It is a gemstone to prevent the owner from being bound by meaningless common sense. It is used at the timing when it is estimated such as "winning must be difficult through the front door". It will make one person chooses the way to the left when 99 people will choose the way to the right. Many successful people have succeeded with similar choices. Enormous success will not occur without risks. It is a gemstone that lets the owner play life reversals.
---
As for Tourmaline, the amount of distribution volume varies depending on the color. For example, Black Tourmaline is distributed in large quantities, but Blue Tourmaline is very valuable. Rough distribution volume is "black > pink > green > yellow > watermelon color > red > purple > blue > neon blue". The type with less distribution volume will increase the value. If you are looking for precious colors, you need more budget.
---
White Tourmaline has the meaning and properties of improving the harsh environment. It is a gemstone to find clues to escape from adversity. It prevents the owner from continuing to weaken by the negative cycle. It will lead the owner to an ideal new world.
---
White Tourmaline has the meaning and properties of creating the idea of reversal. Wonderful idea that will surprise the surroundings is created. It is also recommended for those who want to get out of boring daily life. It will change the life to the one that is more exciting and alive.
Author Hayasaka Yoshino

Hayasaka Yoshino is a stone healer that usually works in Tokyo area, Japan. Yoshino is also famous as a fortune teller and seen over 10,000 people. "Fortune-telling counseling", which finds out the best gemstone for the client, received a high reputation. Representative director of LWE Co., Ltd.
Other Gemstone Recommendation