Clear Topaz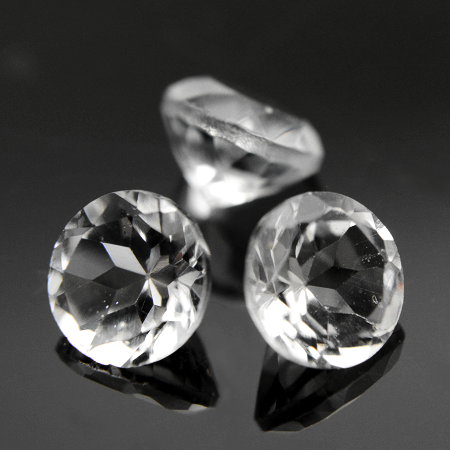 Clear Topaz has the meaning and properties to increase the attractiveness of the owner. It is a gemstone to bring out the strength of the owner to the maximum. Any beautiful gem will not shine unless polished. By using Clear Topaz, the personality of the owner will be polished beautifully. Many people will be attracted by the sparkling charm of the owner.
---
Clear Topaz has the meaning and properties of flashing the best ideas. It is popular as a gemstone that produces "1" from "0". It will help create a world no one has ever seen. Clear Topaz creates great success based on the flash of a moment. It will give momentum to ride the wave of luck to the owner.
---
Clear Topaz has the meaning and properties to lead life to prosperity. It is a gemstone that means "fertility" and "harvest". It grows seeds that have been sown in life and makes them bear fruit. It will convert the effort and time the owner has invested so far into more than equivalent value.
---
Topaz has many color variations. There are "yellow", "blue", "orange", "brown", "pink", "red", "transparent color" and so on. Yellow Topaz is rare and is also called "Imperial Topaz".
---
The difficulty level of purchase of Topaz varies depending on the color. The blue and transparent types are relatively easy to obtain. Topaz may be camouflaged with cheap "artificial glass". It would be safer not to try the cheap Topaz. Topaz is in high demand and processed into various designs. Necklaces and earrings are popular. There is also a bracelet type, so please choose your favorite design.
---
Clear Topaz has the meaning and properties of greatly developing the owner's abilities. It is a gemstone to create the power to realize a rich life. Even if you have rich soil, it will be meaningless if there are no cultivators and mulberries. Clear Topaz is an amulet to increase the production capacity of the owner. It will make the owner put "life to consume" behind and shift to "productive life". The true success is not "one-shot reversal type" but "multi-productive type". It will help to create a lot of valuable things and services.
Author Hayasaka Yoshino

Hayasaka Yoshino is a stone healer that usually works in Tokyo area, Japan. Yoshino is also famous as a fortune teller and seen over 10,000 people. "Fortune-telling counseling", which finds out the best gemstone for the client, received a high reputation. Representative director of LWE Co., Ltd.
Other Gemstone Recommendation