Antimonite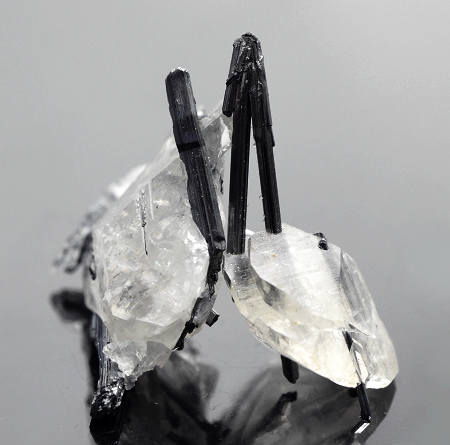 Antimonite has the meaning and properties of improving leadership. It is a gemstone that has the power to guide people in the right direction. It is popular among those who are active as leaders. Many "teachers", "lecturers", "directors" and "entrepreneurs" are also enthusiasts.
---
Antimonite has the meaning and properties of reading and understanding the core of the heart. It is a gemstone to make the owner get the message like real intentions and act smartly. It will help keep relationships smooth. It is also popular among "counselors", "fortune tellers", "therapists", "lawyers" and "consultants". If you are deeply involved with people on a daily basis, please try the power of Antimonite.
---
Antimonite has the meaning and properties of enriching life. It is popular as a gemstone that increases the owner's production capacity. It creates technique and talent necessary for the production of things. It will be helpful to build a prolific and euphoric life. It is a charm to fight off poverty.
---
Antimonite is sometimes contained in Quartz. If you want to use Antimonite as an accessory, the type of a combination with Quartz is recommended. Since Antimonite is a soft gemstone, it is difficult to wear as it is. If it is in hard Quartz, there is no worry about getting hurt. Antimonite processed into bracelets and necklaces are popular.
---
There is little distribution volume of Antimonite. You won't find it at most gemstone shops. You will get at a specialized shop or ask for it. Since it is a rare stone, it is more expensive than a normal gemstone.
---
Antimonite has the meaning and properties of keeping calm. It is a gemstone that gives you the mental power that stands firm in anxiety or fear. It prevents you from getting confused in your head. Antimonite is also recommended for those who want to stabilize results and achievements. Accumulation of success will give those people stable positions.
---
Antimonite has the meaning and properties to win over rivals. This is a gemstone that gives the owner the power to fight against strong enemies. It is also used to get rid of timidity and negative parts. Grabbing the victory will give sustenance to improve confidence.
Author Hayasaka Yoshino

Hayasaka Yoshino is a stone healer that usually works in Tokyo area, Japan. Yoshino is also famous as a fortune teller and seen over 10,000 people. "Fortune-telling counseling", which finds out the best gemstone for the client, received a high reputation. Representative director of LWE Co., Ltd.
Other Gemstone Recommendation