Cinnabarite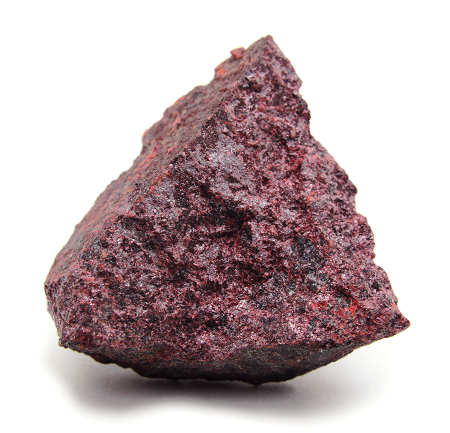 Cinnabarite has the meaning and properties of recovering lost energy. The red color of Cinnabarite symbolizes "Dragon's Blood". It is believed that if you use it, you can get the "power of a hundred people". It will give you the strong energy necessary to develop the future.
---
Cinnabarite has the meaning and properties of making feelings positive. It is a gemstone to dispel potential "anxiety" and "fear". It will convert the "image of the impossible" to "that of possible". It is an amulet that makes you challenge what you can do now as much as you can.
---
Cinnabarite has the meaning and properties of strengthening the owner's confidence. Strong confidence will create a breakthrough for victory. It is recommended when you want a "win" and "success" flow. It also gives you "courage" to go ahead and grasp a win.
---
Cinnabarite is born by combining "mercury (Hg)" and "sulfur (S)". Cinnabarite is famous as a mineral from which mercury is extracted. At the mine in Almaden, Spain, mercury has been mined since ancient times. Mining has continued since BC.
---
Cinnabarite is a beautiful red gemstone. It is also a pigment to color paintings and murals. By coloring red with Cinnabarite, the red color remains longer. You can appreciate the beautiful red color of Cinnabarite if you get the raw stone. It is highly appreciated by gemstone collectors.
---
Cinnabarite is also referred to as a "special mystical medicine". It is a gemstone that has been used for research on "immortality" and "alchemy". It is also known as the nickname "Philosopher's stone". Even today, it may be used for special ceremonies. In China, it is prescribed as herbal medicine. Please do not take it by amateur judgment because it is dangerous.
---
There is little distribution volume of Cinnabarite. It is a special rare stone used by gemstone advanced users. It will hardly be found at general gemstone shops. Please look for shops that are strong in rare stones.
---
Cinnabarite has the meaning and properties of acquiring opportunities. This is a gemstone to make you fairly walk the way to good fortune. It clearly separates the "lucky road" from the "unlucky road". It is an amulet to show stronger energy for important phases.
---
Cinnabarite has the meaning and properties of increasing the owner's fortune. It is popular as a gemstone to speed up career advancement. It is used when you want to increase your lifetime income. The created assets will enrich the owner's life.
Author Hayasaka Yoshino

Hayasaka Yoshino is a stone healer that usually works in Tokyo area, Japan. Yoshino is also famous as a fortune teller and seen over 10,000 people. "Fortune-telling counseling", which finds out the best gemstone for the client, received a high reputation. Representative director of LWE Co., Ltd.
Other Gemstone Recommendation