Green Actinolite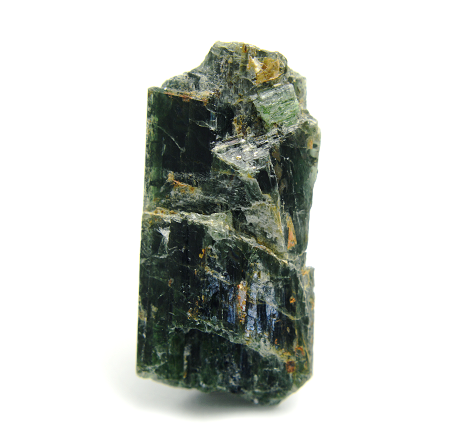 Green Actinolite is known as Chinese herbal stone medicine. Green Actinolite is grounded and taken as a medicine. It is a stone medicine that is used with the expectation of "enhancement of vigor", "sedation" and "detoxification". When you want to use it, please be sure to get a prescription from a Chinese herbal medicine specialist.
---
Green Actinolite has the meaning and properties of flashing the best ideas. It is a gemstone to make the owner grab a success with innovative and epoch-making ideas. It will make good use of the risk of minority opinions. It will make the owner discover a path of success that the majority opinion cannot point. It is also recommended when revolutionary energy is wished. The power to be active as a "revolutionist" or "pioneer" is held.
---
Green Actinolite has the meaning and properties of enhancing the speaking ability. This is a gemstone to give you the confidence and achievement you need to make a strong statement. It is used when you want to speed up your career advancement. Green Actinolite is an amulet also used to improve charisma. It helps to secure a lot of excellent "subordinates" and "companies".
---
Actinolite is a kind of Amphibole. It is made from a rock called Metamorphic Rock. The color is dark green. The shape is "needle", "columnar" and "fiber".
---
A stone that is a collection of Actinolite and Tremolite crystals is called Nephrite. It is popular as a gem with special power since ancient times. "Nephrite" is classified as a kind of "Jade". When searching for Actinolite, please look for "Nephrite" and "Jade" together. It is a gemstone that is often preferred in China. It becomes a "Nephrite" by applying a strong pressure during the formation of Actinolite. Even if you use Nephrite, you will get the same power as Actinolite.
---
Green Actinolite has the meaning and properties of healing mental damage. It is a gemstone to break out of the "self-denial" and "anxiety" loops. It will keep the body and mind stable for a long time. It reduces the loss of time to stop.
---
Green Actinolite has the meaning and properties of enhancing vitality. it is a gemstone to maintain a certain level of "positiveness" and "brightness". It prevents the "setback" and "compromise" of things. It is also recommended when you want to get out of a lazy cycle. It makes you ignited once more.
Author Hayasaka Yoshino

Hayasaka Yoshino is a stone healer that usually works in Tokyo area, Japan. Yoshino is also famous as a fortune teller and seen over 10,000 people. "Fortune-telling counseling", which finds out the best gemstone for the client, received a high reputation. Representative director of LWE Co., Ltd.
Other Gemstone Recommendation