Mineral Oil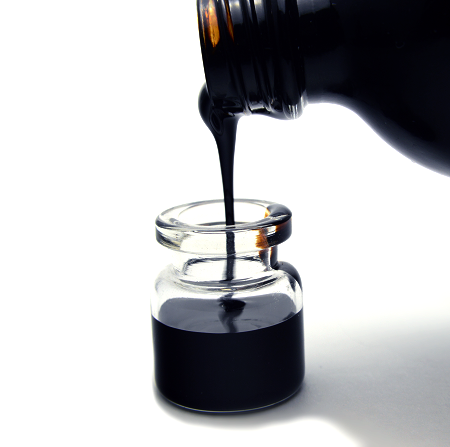 Mineral Oil is natural oil. Mainly, it often refers to "Petroleum". It is born by liquidizing ancient plankton ingredients. It is used as a valuable fuel resource. Natural stone containing Mineral Oil is processed into decorative items. It is popular as a "charm that activates the energy of the owner".
---
The birth process of Mineral Oil (Petroleum) is described below.
[1] Plankton shells accumulate on the "seafloor", etc.
[2] It is liquefies under the action of heat.
[3] It gathers in the stratums.
Mineral Oil is used mostly for industrial purposes but contains a lot of energy of nature. It is a difficult item to handle, but it becomes an amulet if it is used well. "Petroleum Quartz" is a gemstone with Mineral Oil (Petroleum) inside Quartz. "Petroleum Quartz" is useful for those who want to use Mineral Oil as an amulet.
---
Mineral Oil contains powerful energy of nature. Mainly, "plankton life energy" and "geothermal energy" are inhabited. It is a little waste to limit its usage as "Mineral Oil = industrial". There are also natural stones containing Mineral Oil, so if you are interested, please try that one.
---
"Petroleum", a kind of Mineral Oil, has different ingredients depending on the place of production. Depending on the ingredients, the color changes to "black", "brown", "white", etc. Petroleum, which has roughly removed impurities, is called "Crude Oil". Crude Oil is also sold at mineral specimen shops, and so on. Since it is liquid, it is sold in bottles.
---
"Petroleum Quartz" includes the power of "Quartz" and "Mineral Oil" at the same time. It is popular as a mysterious charm. Furthermore, since the Quartz part is solid, liquid Mineral Oil does not get in your hand. It is a unique charm that combines "hard energy" and "soft energy". It is loved mainly by gemstone experts.
---
The distribution volume of "Petroleum Quartz" is small. It is a rare stone not found in most gemstone shops. If you need one, please look for a gemstone shop that is strong in rare stones. The price is more expensive than general gemstones.
---
"Petroleum Quartz" is processed into various decorative items. It is sold in shapes such as "necklaces", "pierces" and "bracelets". It is a precious gemstone that you can experience the energy of Mineral Oil. Please try the powerful energy of nature contained in Mineral Oil once.
Author Hayasaka Yoshino

Hayasaka Yoshino is a stone healer that usually works in Tokyo area, Japan. Yoshino is also famous as a fortune teller and seen over 10,000 people. "Fortune-telling counseling", which finds out the best gemstone for the client, received a high reputation. Representative director of LWE Co., Ltd.
Other Gemstone Recommendation