Gold Bullion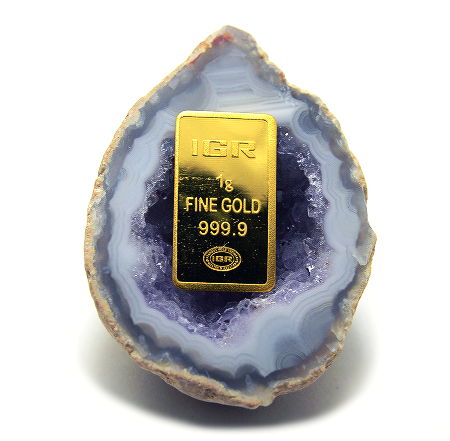 Gold Bullion is a block of "Pure Gold". The shape is mainly plate-like. On the surface, "purity" or "weight" is engraved. It is an item that transmits the energy of "Gold (Au)" directly.
---
Gold Bullion has long been a symbol of "successful person". It has been regarded specially as a metal that brings "good luck". It has a long history and has been used from BC. Even today, the charm is still alive and it is loved by many people.
---
Gold Bullion has a magical power. If you grasp it tightly, you will naturally be energized, so please try it once. It sounds like a joke, but it is convinced if you actually experience it. It is recommended to sometimes take it out of the safe and try these three things: "look", "grasp" and "polish." It is the superfine healing method that only people having Gold Bullion can taste.
---
The glow of Gold Bullion symbolizes the "sun". It is popular as a metal that carries strong "energy of light". It will help dispel "anxiety", "fear", "sadness", "despair" and so on. It changes the owner to the nature which is easy to draw good luck.
---
Gold Bullion is made from natural "Gold Ore". Or, "Native Gold" buried at the bottom of the river becomes the material. Natural Gold contains "Silver (Ag)", etc. With these are taken away, Gold Bullion is created.
---
Gold Bullion has several names. The main names are as follows.
- Gold Bullion
- Gold Bar
- Gold Ingot
Each refers to a lump of "Gold (Au)".
---
Gold Bullion can be purchased at precious metal shops. Gold Bullion is rare and valuable, and it is purchased as a real asset of the investment. It is the item that reduces the risk of failure such as "stocks", "exchanges" and "real estates". Gold Bullion is also a material for "luxury jewelry" and "industrial parts."
---
Gold Bullion is very expensive. It is one of the few metals, and the price rises as consumption increases. The market price fluctuates, so it is recommended to buy it when the price is declining. Beginners can try from a small amount as they can be purchased from 1g.
---
Gold Bullion has the power to make your heart pure. There is an image of "Gold" equals "greed", but the actual power is very innocent. Just being nearby, it will cleanse the poison of your heart. In fact, Gold Bullion has excellent corrosion resistance. It is popular as a metal that shines forever.
Author Hayasaka Yoshino

Hayasaka Yoshino is a stone healer that usually works in Tokyo area, Japan. Yoshino is also famous as a fortune teller and seen over 10,000 people. "Fortune-telling counseling", which finds out the best gemstone for the client, received a high reputation. Representative director of LWE Co., Ltd.
Other Gemstone Recommendation