Black Sapphire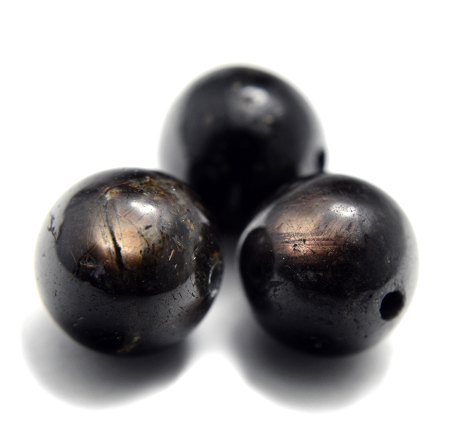 Love and Relationships

[1]

Increase your charm


[2]

Build a sincere relationship


[3]

Strengthen trust


[4]

Have confidence in yourself


[5]

Shine the future of two people

Money and Business

[1]

Urge accurate judgment


[2]

Draw out charisma


[3]

Goal achievement


[4]

Predict future events


[5]

Gain trust from the surroundings

Other Energy

[1]

Helping organize emotions


[2]

Develop inner strength


[3]

Guide life in the right direction


[4]

Enhance decision making


[5]

Exorcism of evil

The meaning of Black Sapphire is intuition. It has been believed to have a power to find out the truth. Black Sapphire gemstone helps you to make a sensible decision. It is used to make a big decision or get a creative idea. Black Sapphire will guide you to the right direction.
---
The meaning of Black Sapphire also includes confidence. Black Sapphire stone gives you energy to overcome indecision and to move on. The gemstone brings out your best. It is also used to keep your motivation high. You can use it as a talisman to achieve your goal.
---
The meaning of Black Sapphire also includes charisma. It has been believed to bring out innate capabilities in its owner. Black Sapphire gemstone activates your innate abilities. By waking up your innate capabilities, your charm will be increased. If you need trust or popularity from people, try wearing Black Sapphire. It is effective for the people who lead your staff and members.
---
Blue color is most common in Sapphire stones. Black Sapphire is a rare gemstone due to its limited supply. Try visiting multiple specialty shops. Quality depends on the origin and season. It is rare to find a complete black version of Black Sapphire. When you look at it closely, you will see dark blue, dark violet or dark brown color. The color type you will get depends on the fate on the spot.
---
The meaning of Black Sapphire also includes the right path. It has been believed to teach you a safe and happy direction in your life. In case your direction has many obstacles, Black Sapphire stone will minimize the damages. Black Sapphire stone is also popular as a talisman to protect you from evil spirits.
---
Black Sapphire is used for mental clarity. It is effective to organize chaotic information and emotions. The gemstone is best for the people who deal with lots of information. It is also useful for the people who deal with many people and require lots of verbal communication. Black Sapphire helps you to manage properly and to reduce your stress.
---
The meaning of Black Sapphire also includes inner strength. The gemstone is said to protect your heart from different kinds of burdens. Black Sapphire stone is also useful to strengthen your defense. There are many warriors in the past who focused on defense. Though defense may sound passive, this is one of the wisdoms to survive. Black Sapphire helps you to win as well as to defend you.
Chakra Chart of Black Sapphire
9th Heaven Chakra
[God]

8th Air Chakra
[Cloud]

7th Crown Chakra
[Soul]

6th Third Eye Chakra
[Wisdom]

5th Throat Chakra
[Voice]

4th Heart Chakra
[Love]

3rd Solar Plexus Chakra
[Light]

2nd Sacral Chakra
[Guts]

1st Root Chakra
[Life]

Black Sapphire
[Person] Will Power
Black Sapphire Data
Chemical formula
Al2O3
Mohs scale
9
Specific gravity
3.99-4.05
Production
Myanmar
Sri Lanka
Thailand
Combination

+ Ruby
Lead to a big success
Author Hayasaka Yoshino

Hayasaka Yoshino is a stone healer that usually works in Tokyo area, Japan. Yoshino is also famous as a fortune teller and seen over 10,000 people. "Fortune-telling counseling", which finds out the best gemstone for the client, received a high reputation. Representative director of LWE Co., Ltd.
Other Gemstone Recommendation